Have you ever tried "Teriyaki chicken with marmalade sauce" before?

I cooked it two days in a row.
Because I got a request from Mantis. (I was so happy!)

It's easy and tasty, so I'd like to write about how to cook Teriyaki chicken with marmalade here.

I hope you love it.
Ingredients for teriyaki chicken with marmalade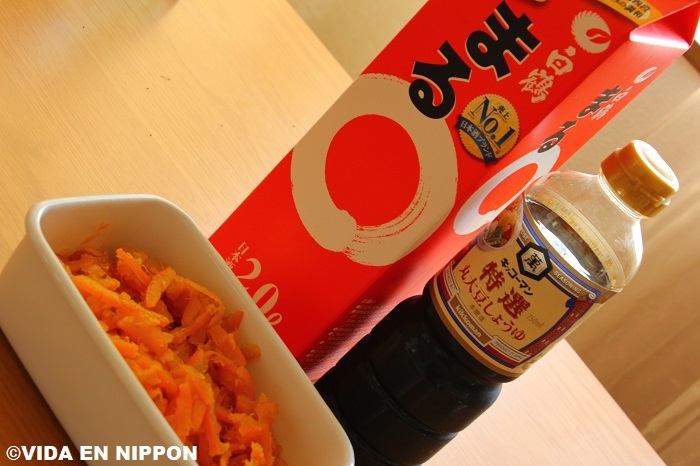 Chicken…200g

Flour or potato starch…a little

Soy sauce…2 teaspoons and a half
Sake…2 tablespoon
Mirin…2 teaspoon
Marmalade…2 or 3 teaspoons
Teriyaki chicken with marmalade recipe
Cut chicken and cover them with flour or potato starch.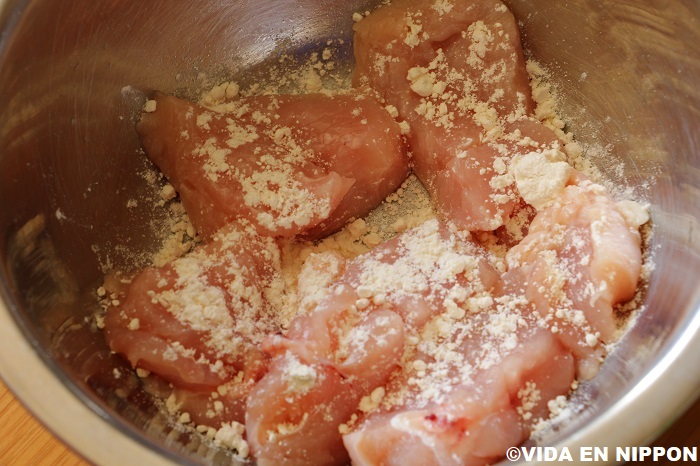 Fry the chicken on a frying pan.
(I always close the lid to cook well)
When the chicken is cooked, add all the seasoning.
(If you see a lot of grease oil, please wipe it with kitchen paper before seasoning)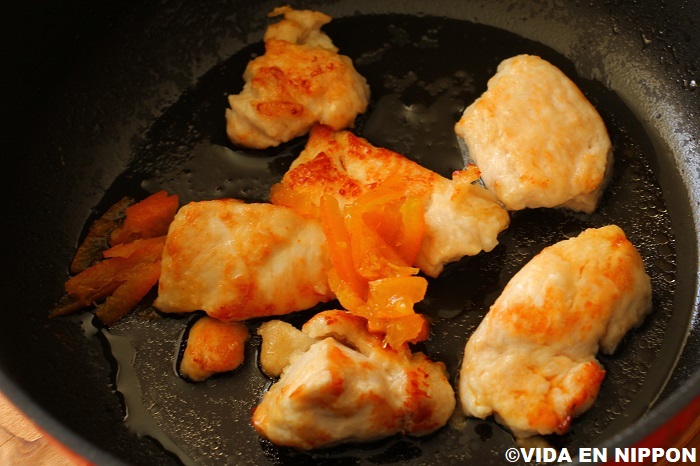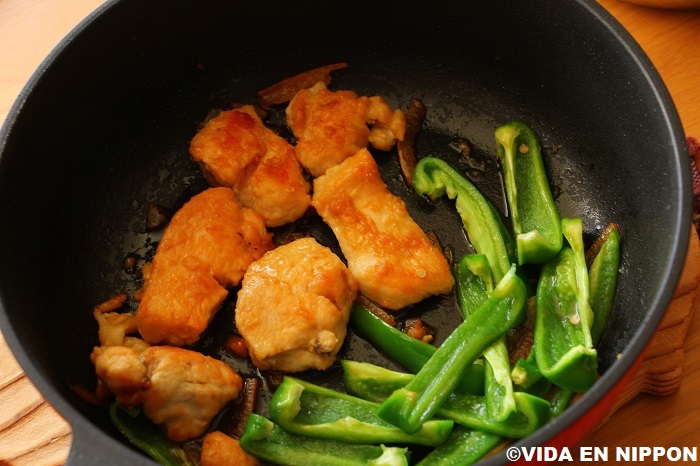 Because of flour powder, the liquid will be thick.
When the teriyaki sauce is thick and chicken is covered with it very well, it's done!
Teriyaki chicken with marmalade | Japanese style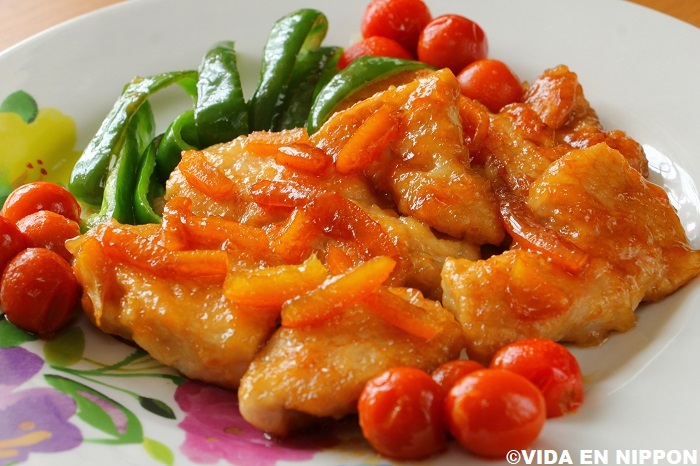 This is the Teriyaki chicken with marmalade I cooked.
On this occasion when I added the seasonings I used vegetables too.
It's not mandatory, but you can cook some vegetables together!!
(You don't need to use another cookware!)
I used green pepper and tomatoes which we grew in our field
I think mushrooms are great too.
Marmalade gives the teriyaki chicken a refreshing flavor
Using marmalade for teriyaki chicken is a very good idea.

why? Because ordinary teriyaki chicken can be transformed into a tasty chicken with a refreshing flavor!
I think this food is so good for hot and humid summer days in Japan.
If you live in Japan, please try this recipe during summer.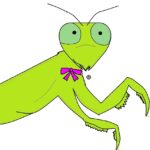 Kinako
I hope you will love it!!