My Tanabata memory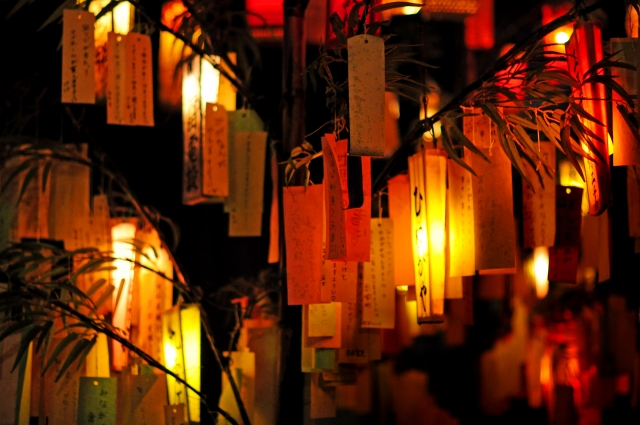 July 7th is "Tanabata".

Tanabata event is originally from China.
In the old story, July 7th is the only day that "Hikoboshi" and "Orihime" can see each other in our galaxy, the Milky Way.

In China, Tanabata is a romantic day for couples.
(Although they celebrate Tanabata in the Lunar calendar)
.
But in Japan, Tanabata is for kids.
At schools, kids decorate bamboo trees.
They write their dream on "Tanzaku"(papers) and tied it to a bamboo tree.
And I remember we ate "Tanabata jelly" at lunchtime, too.
At home, I decorated the bamboo tree on the veranda and enjoyed the stargazing with my family.
After I grew up, I stopped the Tanabata decoration and I only enjoy eating Somen and stargazing.
Tanabata food in Japan "Somen"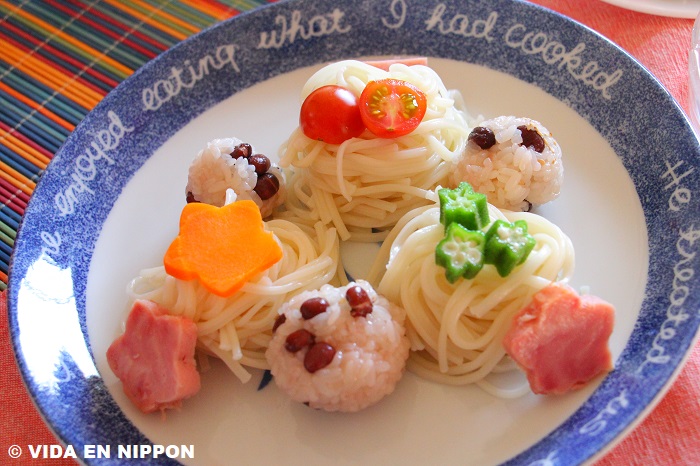 This is Tanabata somen my mother and I did.
Somen is popular food in Tanabata.
Somen is used to resemble the Milky Way.
And we put okra and star-shaped carrot and yakibuta (pork).
We prepared cold "mentsuyu (soup)" in a bowl.
You can eat somen with mentsuyu.
Tanabata jelly
This is the Tanabata jelly I did.

I imagined a dark sky and stars.
So I made blue jelly and put a gold leaf on it.
For the color, I used natural blue color extract using butterfly pea.
Enjoy somen and jelly in Tanabata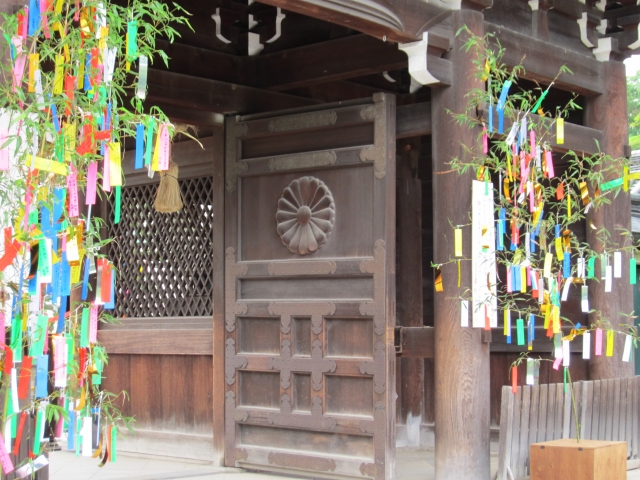 I haven't written my wishes or dreams on Tanzaku for a long time, but I want to do that with my husband.
And I'd love to enjoy stargazing, and tanabata food too.
If you have a chance, please enjoy Tanabata event on July 7th!