When you get the wild vegetable "Warabi", I want you to try this recipe.
I've been eating this food every spring since I was a kid.
So delicious!
I think I can keep eating this forever!
Warabi topped with egg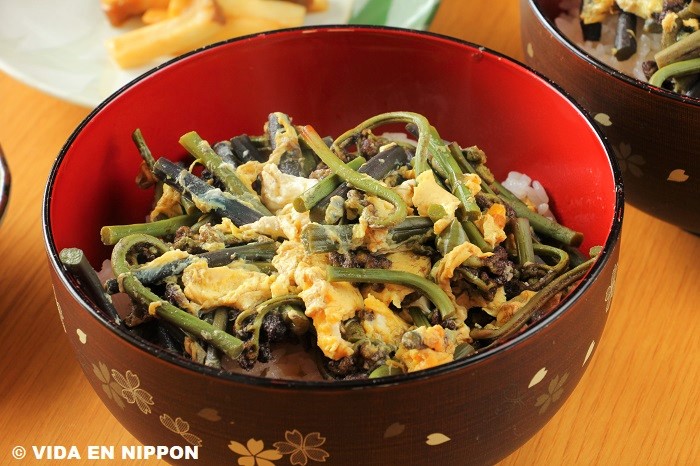 This is a traditional Warabi recipe in the countryside in Japan.
In the countryside, this way of cooking is so popular and my grandparents used to cook this so often, too.
We call this food "わらびの卵とじ (Warabi no tamagotoji) in Japanese.
It's simple and tasty food and this always reminds me of my childhood.
Recipe for Warabi topped with egg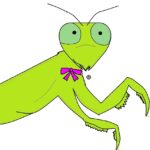 Kinako
Ingredients for Warabi topped with egg
Warabi
Fish stock ( I use Niboshi and katsuobushi)
Egg 2 or 3
Soy sauce As you like
Recipe for Warabi topped with egg

Prepare fish stock (I always use Niboshi and Katsuobushi) and put in some soy sauce.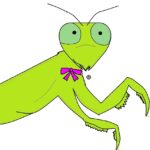 Kinako
Put Niboshi into the water and boil it first.
And if you have katsuobushi, add it when it starts boiling.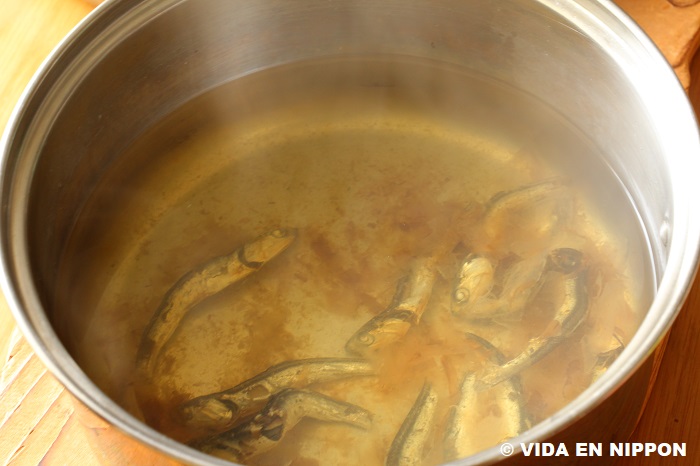 Cut Warabi in 3 cm or 4 cm width and separate the bottom hard part and top soft part.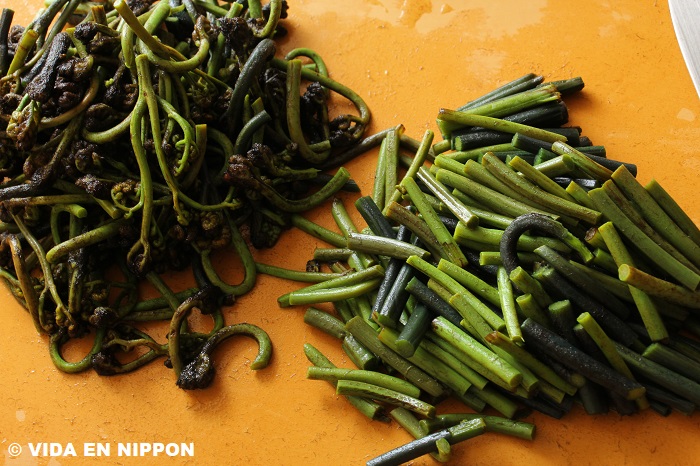 After you remove the Niboshi and Katsuobushi, put the bottom part of warabi into the pot first.
After 1 minute, add the top part of the Warabi.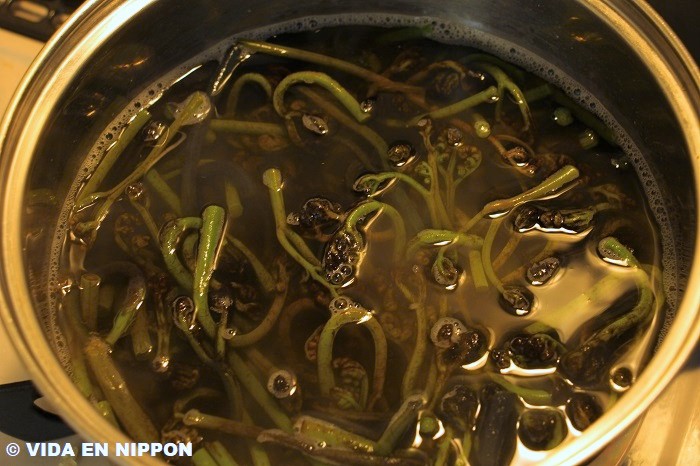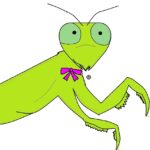 Kinako
Try the Warabi. If the taste is too light, please add more soy sauce now!
Add an egg on top of the entire Warabi.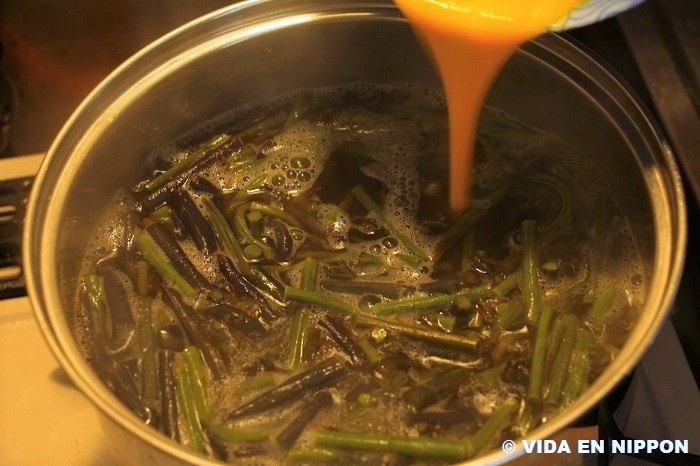 Done!!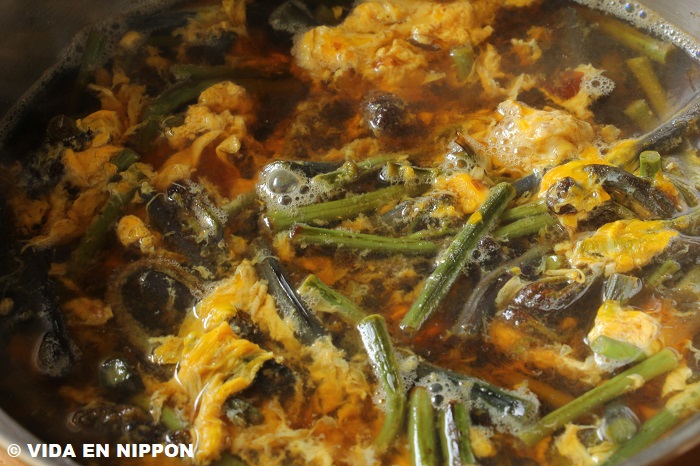 I don't measure the ingredients when I cook Warabbi topped with egg
I never measured the ingredients when I cook this.

Everything is depending on the volume of Warabi.
About the fish stock, please put it until the fish stock covers the Warabi.
(I put a bit more, I will explain about the reason down below)
Soy sauce is also the same.
In the beginning, I try not to put too much soy sauce.
Only when the taste is too light, I try to add some soy sauce before I add eggs.
I love putting Warabi topped with an egg on rice
I love eating this food with rice.
To put the soup to the rice, I cook this food with a lot of liquid.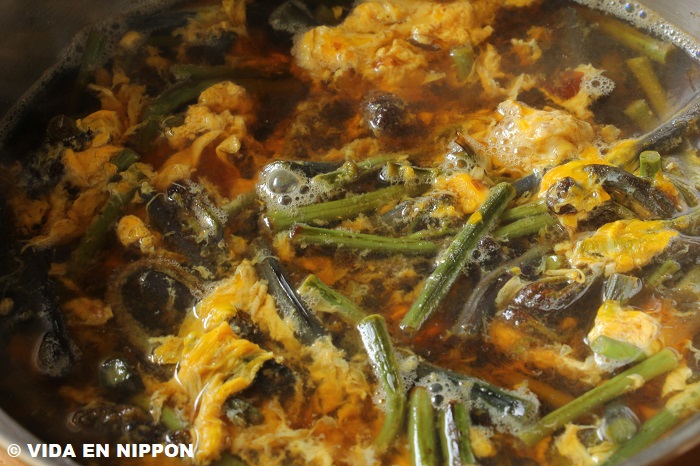 Serve rice…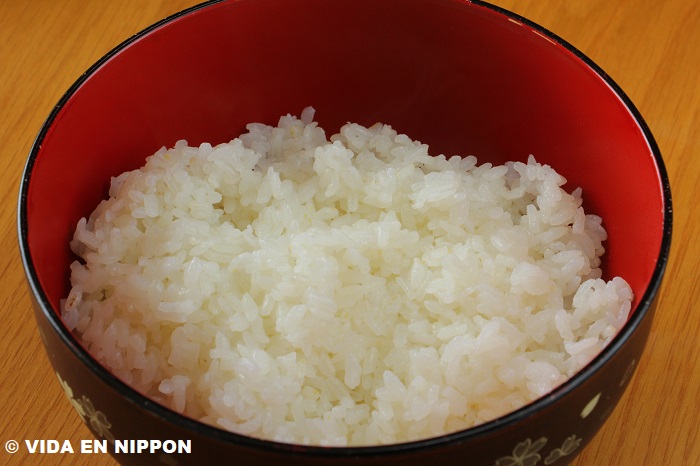 Pour soup(Fish stock) and Warabi topped with egg!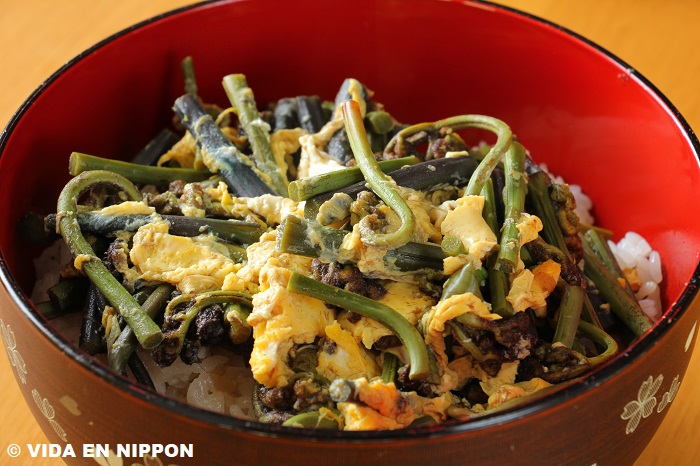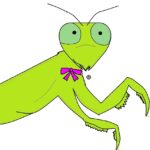 Kinako
In this way, you can feel the taste of soup in rice, too!!
If you eat the rice and Warabi separately, you can reduce the water when you cook.
My husband and I enjoyed Warabi topped with egg a lot!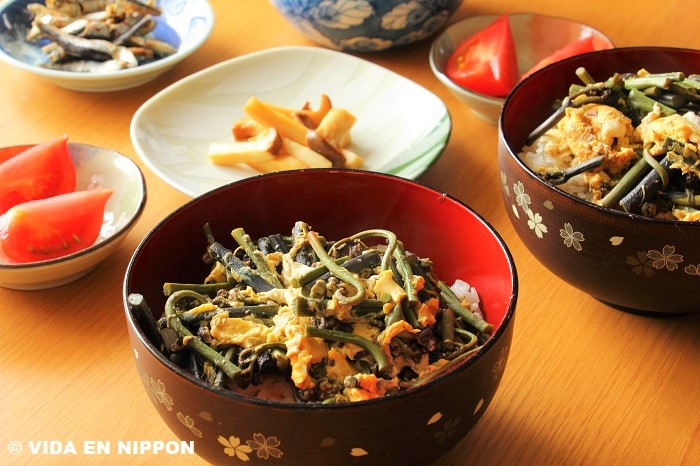 I cooked this food a lot, but we finished this quickly!!

If you like Japanese food, I bet you like this too!
I hope you can try this someday.