It's April 9 today, but I don't see Cherry blossoms a lot in my neighborhood anymore.
In Shikoku, the Cherry blossom season is almost over.
But my husband Mantis and I are still enjoying the cherry blossoms.
Because we have Cherry blossom jam.
Cherry blossom flowers fell very quickly in 2021
I read Japan recorded its earliest cherry blossom bloom in 1,200 years.

And I remember we were still enjoying cherry blossoms around this time last year.
We have two different Cherry blossom trees at our vegetable field.
(More than 100 varieties of cherry blossom trees grow naturally in Japan)
Speaking of our "Yamazakura (mountain sakura), it only lasted for 4-5 days this year!
When it was very windy days, almost every petal was blown away.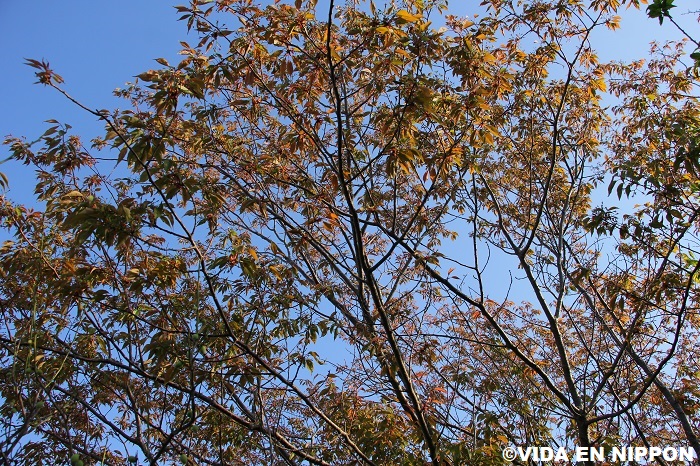 Another Cherry blossom tree, "Someiyoshino" started blooming earlier than in other years, and they are almost gone now. Too quick!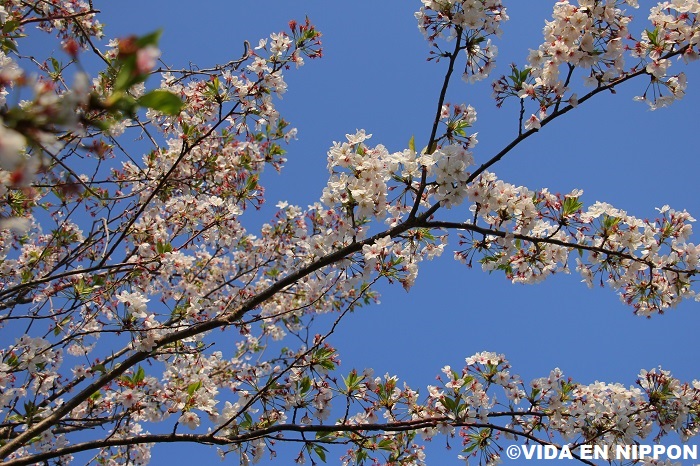 So I thought I was lucky because I made jam using cherry blossoms before they fell.
(Although I regret that I didn't make salt-preserved Cherry blossoms!)
Cherry blossom jam from Yamazakura and Someiyoshino
Here are the Cherry blossom jams I made.
I made two different Cherry blossom jams recently.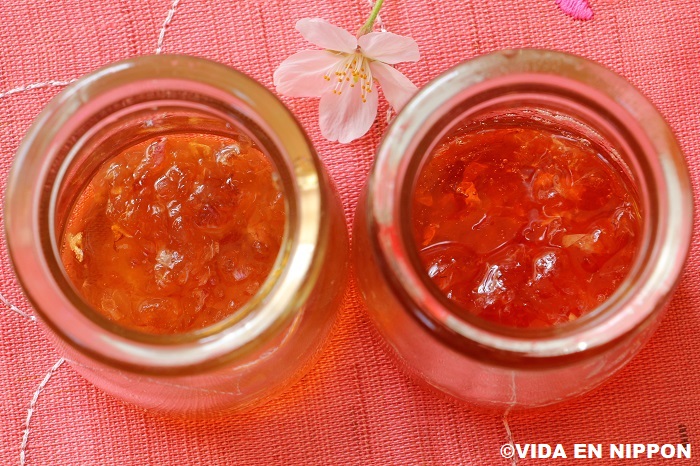 The left one is Someiyoshino Cherry blossom jam, and the right one is Yamazakura Cherry blossom jam.
Basically, Cherry blossom jam is made of salt-preserved cherry blossom.

But this time, I wanted to try raw sakura petals.
And it went well.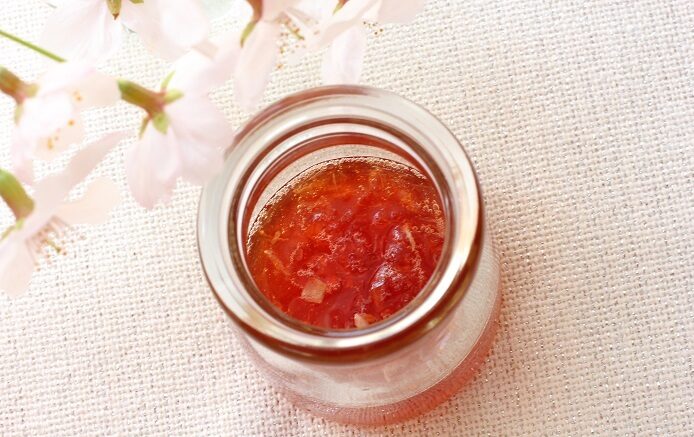 Cherry Blossom jam recipe with Sakura petals
Recipe for Cherry blossom (sakura) jam using petals.
Cherry blossom jam made of Yamazakura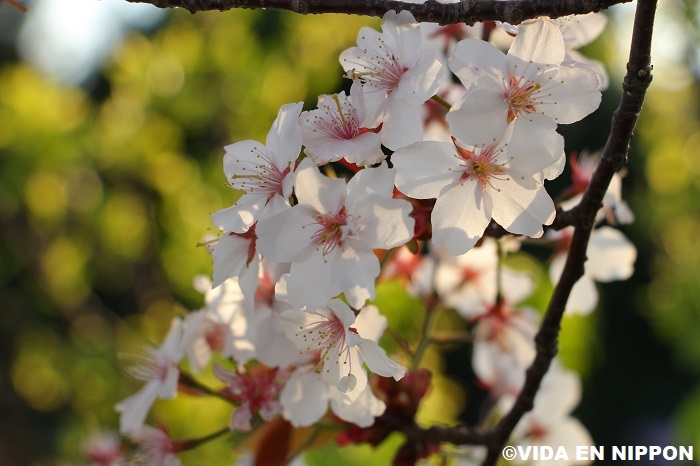 This is the picture of Yamazakura.

Yamazakura is very famous in "Yoshino-yama" in Nara prefecture.
You can search for some images of Yamazakura in Yoshinoyama.
It's really amazing!
Cherry blossom jam made of Someiyoshino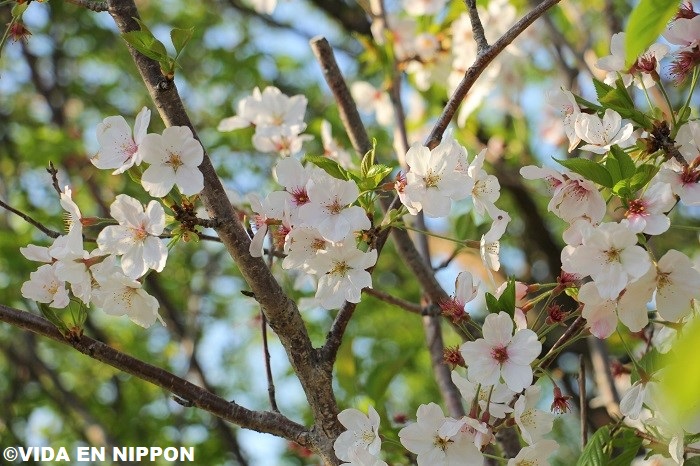 This is Someiyoshino.
Someiyoshino is super popular Cherry blossoms in Japan.
You can find this Cherry blossom anywhere in here.
Parks, schools, shrines, temples…
They are so beautiful.


For tea, for bread… Cherry blossoms jam is perfect

Cherry blossom jam has a rich flavor!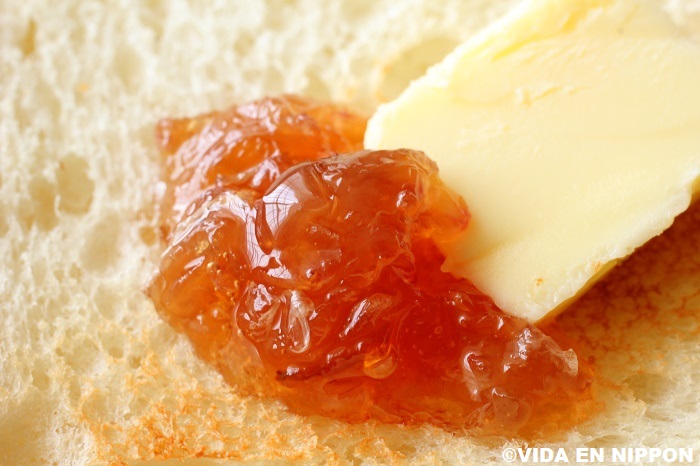 When you have Cherry blossom jam, please try it with butter and bread.
Only jam is okay, but I like when it is with butter.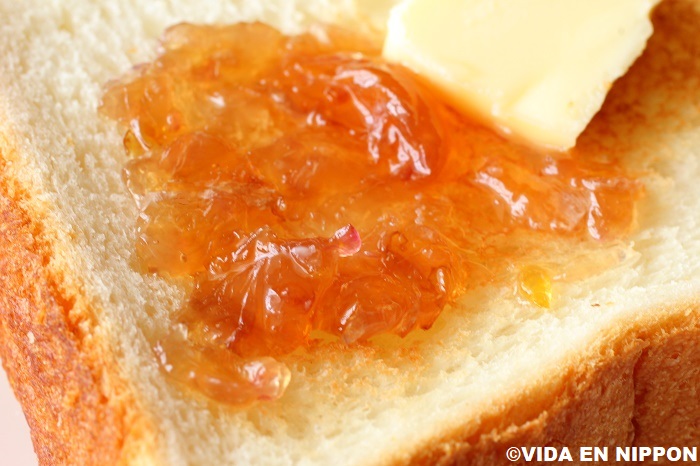 Also, putting some jam into tea is a good idea.
Sweet flavor and the aroma would make you happy!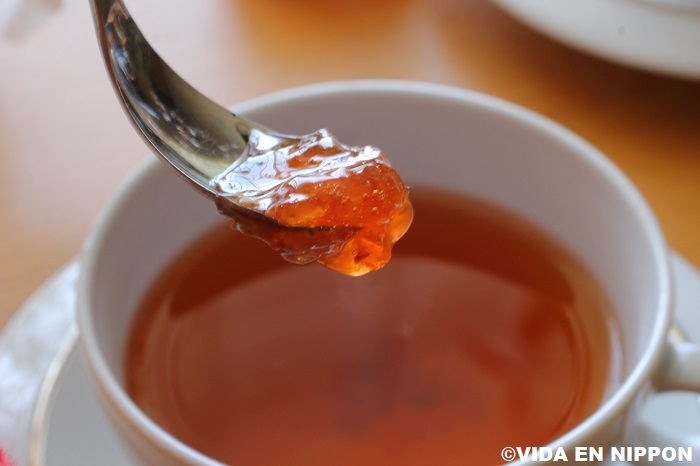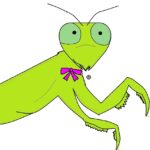 Kinako
And of course, you can put the Cherry blossom in yogurt, too!
Please find your favorite! (And please tell me!)