Do you like persimmon pudding?

I guess a lot of people imagined "baked" persimmon pudding.
But this time, I'd love to introduce how to make raw persimmon pudding.
The ingredients are super simple.
You just need milk and Fuyu kaki!
When you have persimmon, please try this pudding.
We harvested persimmons a lot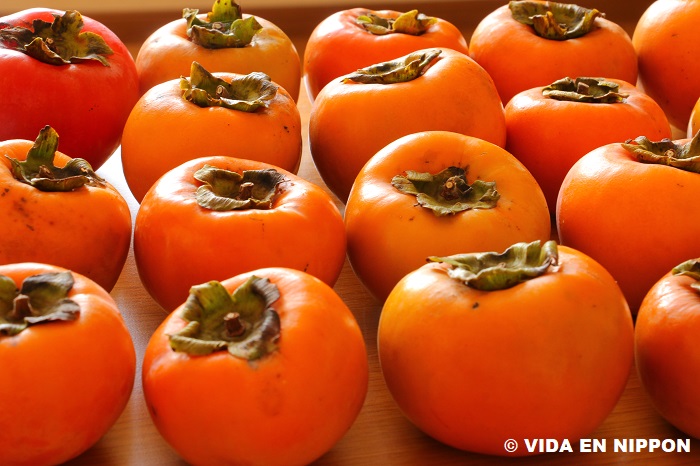 We have a persimmon tree at our vegetable field.
We were enjoying the persimmon since October, but we finished harvesting the last persimmons the other day.
This time I found a recipe "Kaki (persimmon) pudding" and wanted to try it!
Raw persimmon pudding recipe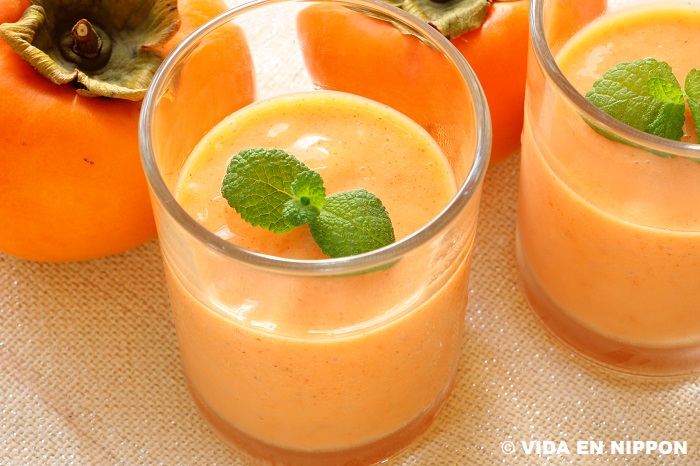 This pudding is super simple.
What you need to prepare is only persimmon and milk!
Ingredients for persimmon(fuyu) pudding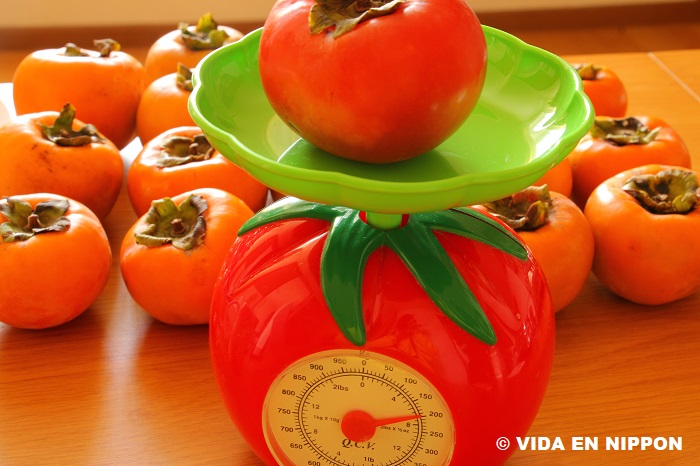 Persimmon[fuyu] 1 (200g)
Milk 80 ml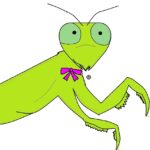 Kinako
I used very sweet riped (softer) persimmon, and I didn't use sugar at all.
But if the persimmon is not so sweet, you can add sugar (1 teaspoon~)
Recipe for persimmon (fuyu) pudding
Remove the skin, seeds of the persimmon, cut and put them into the mixer.
We used riped (softer) persimmon.
That's why when I was peeling off the skin, it was already becoming like juice.
.
.
Add milk to it.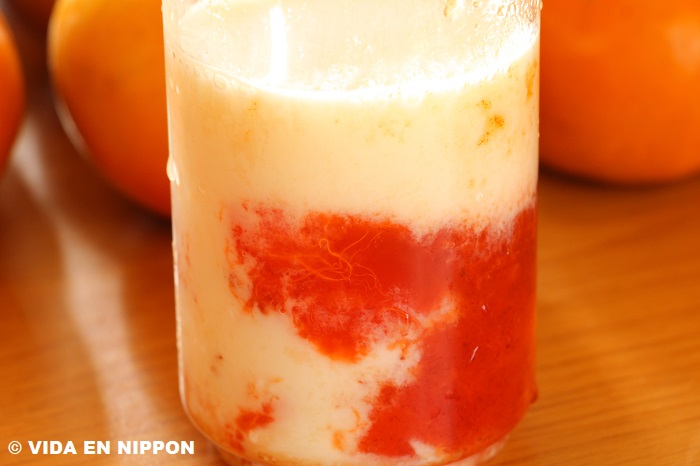 .
.
Stir it for 30 seconds.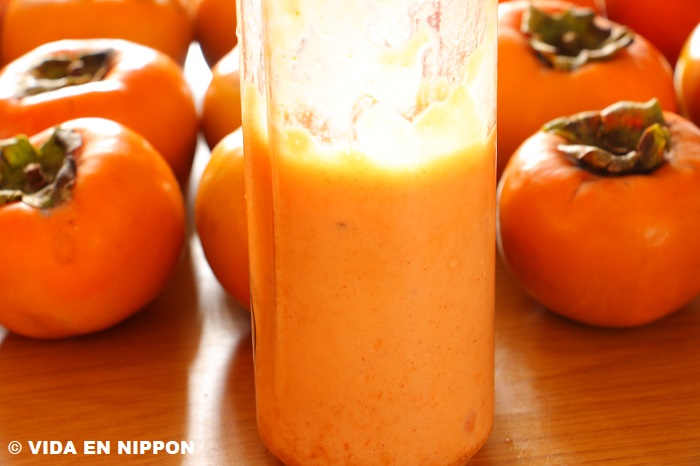 .
.
Pour it into containers and put it inside your fridge for at least 3 hours or more.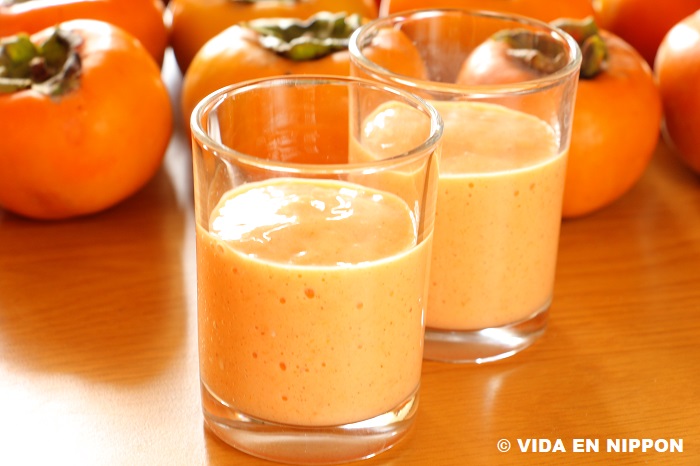 .
.
Done!!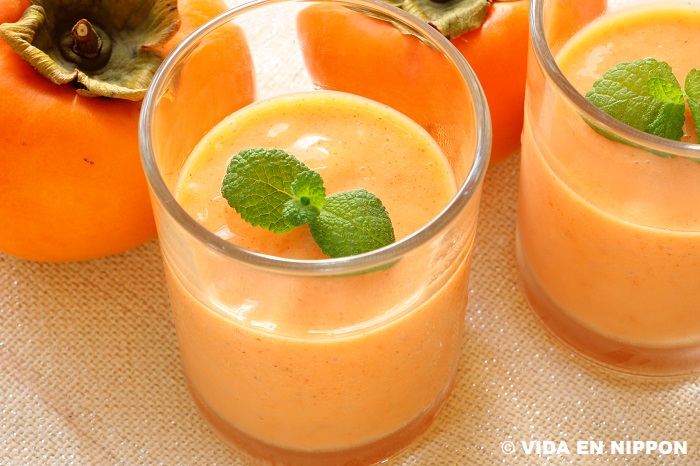 Raw persimmon pudding is so tasty!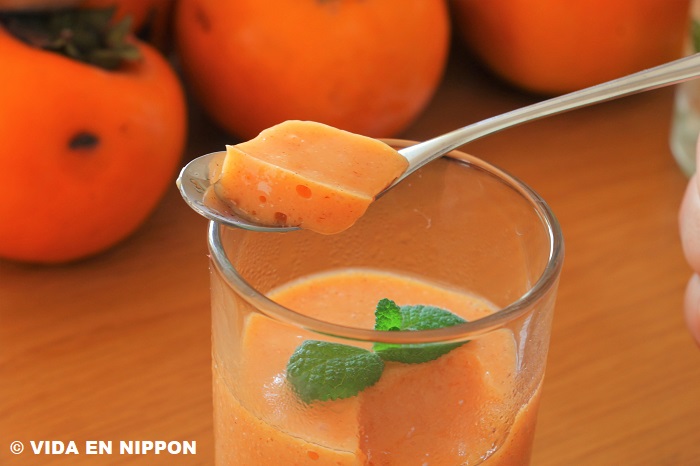 This is the Raw Persimmon pudding.
Persimmon pudding is super easy but so tasty.
It has a gentle flavor and my husband and I loved this pudding
The texture is like a mousse dessert.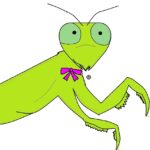 Kinako
If you love persimmon and mousse, you should try!!!
I can't believe that we did such a delicious pudding only with persimmon and milk!
It was so simple to do
I'm sure I will make this again!
You don't need to use riped persimmon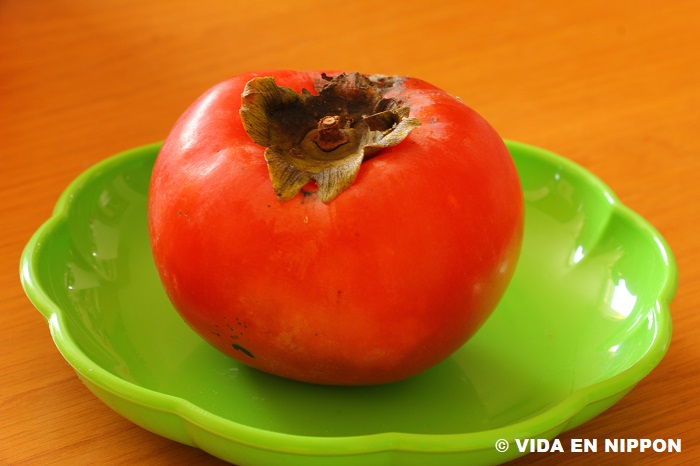 We used very riped (softer) persimmon for the pudding this time.

But some people recommend using a harder one for that.
According to them, you can make more solid pudding with harder persimmon.
They say that a harder one has more pectin in it.
So if you like harder texture pudding, you might want to use harder persimmon.
In that case, please add sugar to your taste.