Have you ever tried Nikujaga?
Nikujaga is one of the typical Japanese meals.

I sometimes cook Nikujaga, and I'd like to share the recipe in this blog!
What's Nikujaga?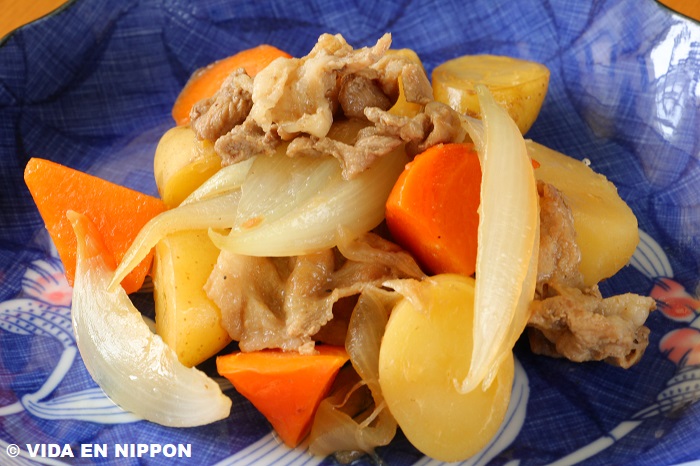 Nikujaga is typically a Japanese simmered dish.
The main ingredients are meat (beef or pork) and potato.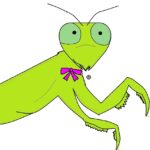 Kinako
The name of the meal came from the ingredients.
Niku=meat
Jagaimo=potato
People love Nikujaga as "mother's food".

This time, I used sliced pork.
But you can use sliced beef. (Both are so delicious!)
And some people put "Ito-konnyaku", too.
If you use Ito-konnyaku, please boil them in a different pot and cut them into bite-size.
And when you cook carrot and potato into a pot, please add Ito-konnyaku as well.
Recipe for Nikujaga
Ingredients
Sliced beef or pork 200-240g (This time I used pork)
Potato 3 or 4
Carrot 1
Onion 1
Sugar 1 tablespoon
Soy sauce 2 tablespoons and 1 teaspoon
Sake 2 tablespoon
Mirin 1 tablespoon
Dashi (fish soup stock) 200ml
How to make Nikujaga
Cut potatoes and carrots into bite-size pieces.
And heat them in a microwave for 4-5 minutes, 600w. (they don't need to be soft because they will be cooked very well later.)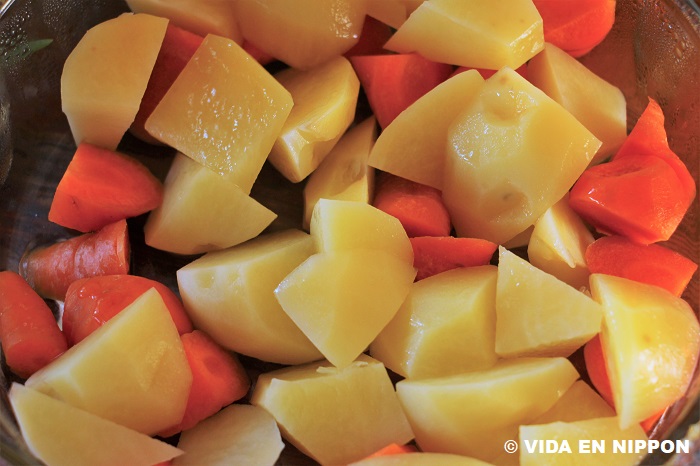 .
Cut onion into wedges.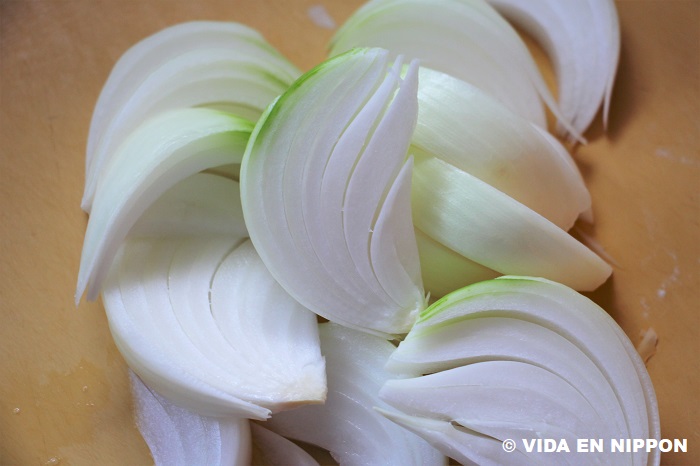 .
Prepare seasoning (sugar, soysauce, Sake, Mirin, dashi)into a cup.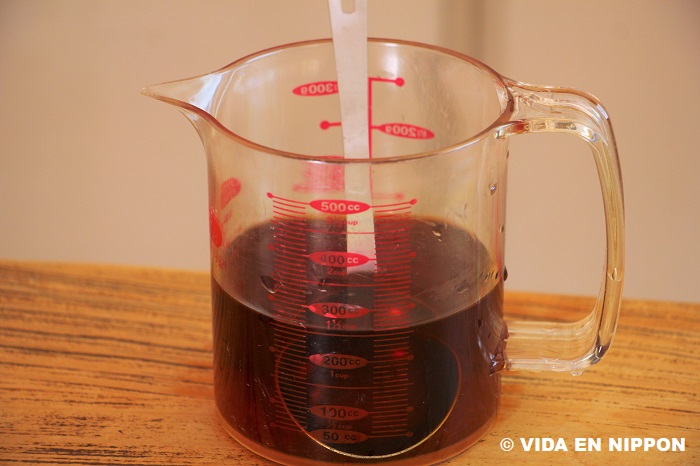 .
After you put some oil into a pot, add onion and meat to it and start heating.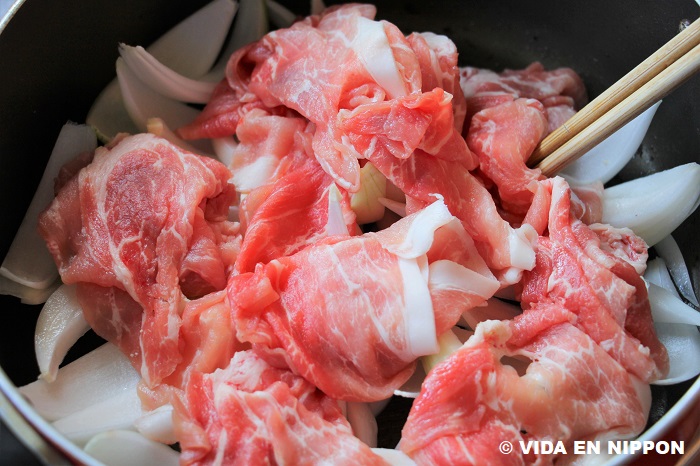 .
When the color of the meat changes, add potato and carrot and stir them for a while.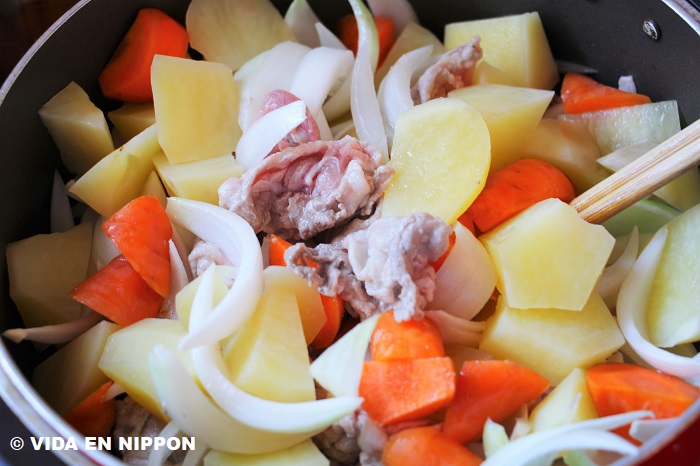 .
Pour the seasoning into the pot.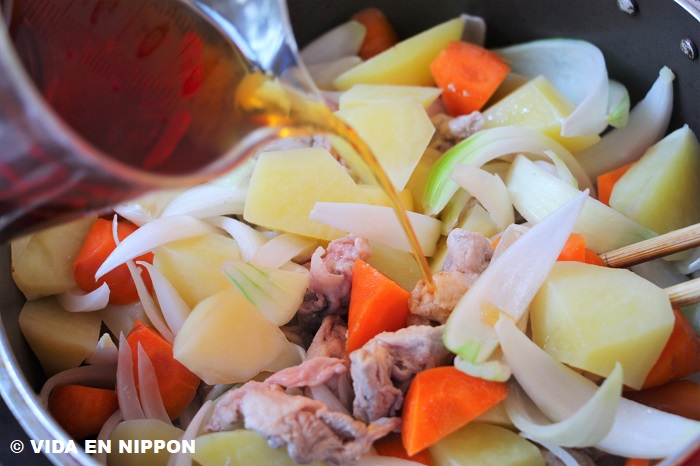 .
Close the lid and keep boiling them until the ingredients get soft.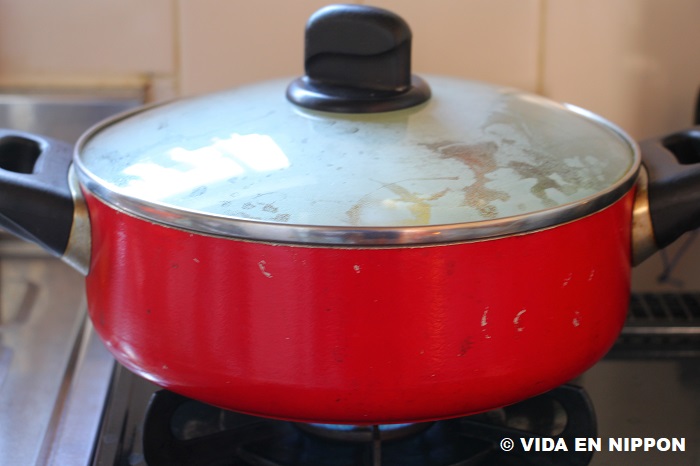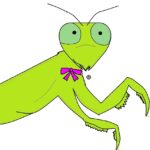 Kinako
Sometimes, please stir them.
.
When the ingredients are soft, it's done!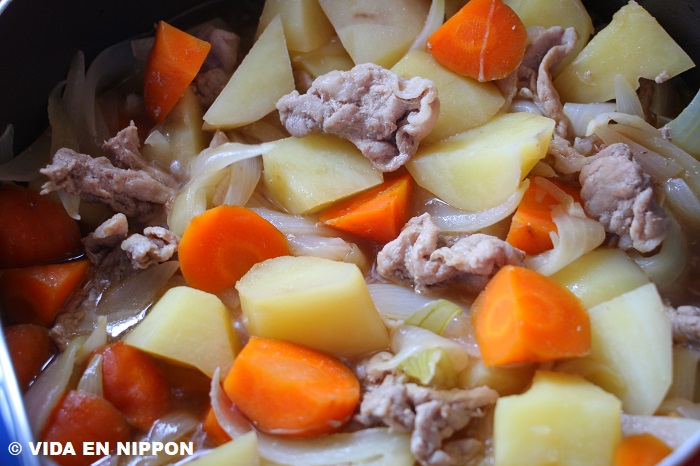 Homemade Nikujaga is tasty!
If the taste is too weak, please boil them more.
Or you can add a bit of soy sauce, too.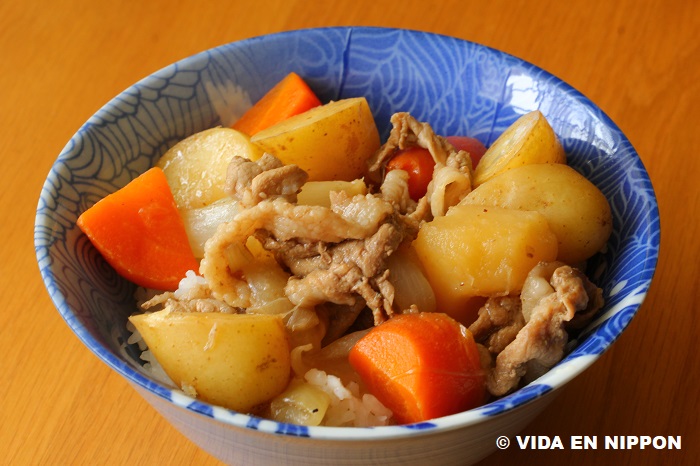 I love eating Nikujaga with rice, too!
Enjoy a typical Japanese meal!