It's Sansho season and I made "Chirimen Sansho" today.

My husband tried Chirimen Sansho for the first time, but he enjoyed it a lot!
So I'd like to share the recipe on this blog.

I hope you will enjoy homemade Chirimen Sansho!
What's Sansho (Japanese pepper)?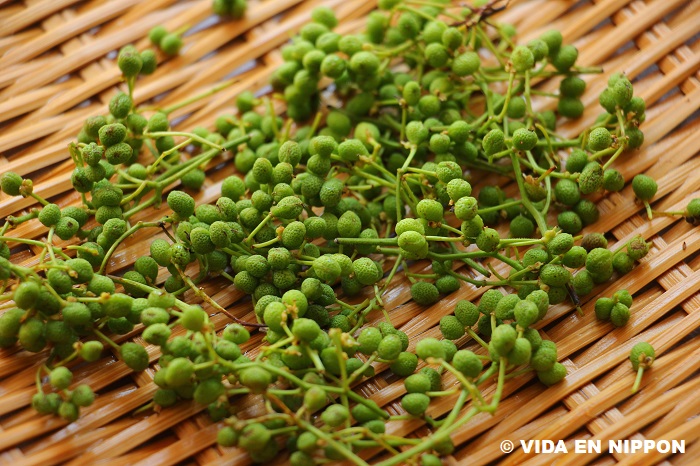 Sansho is Japanese pepper. It's so small, but spicy, and it has a peculiar flavor.
Sansho is known as one of the ingredients of "Shichimi".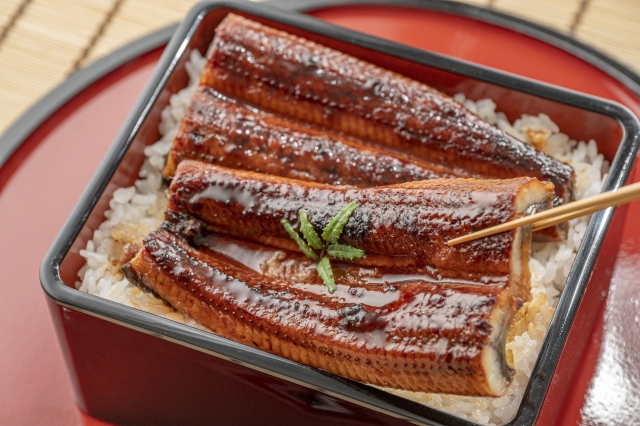 You can find Sansho when you eat Unagi (Eel), too.
We eat Unagi with Sansho powder and Sansho leaves. (The combination of Unagi and Sansho is perfect!)
The best season to eat Sansho fruit is in June. In this season, the scent of the fruit is really amazing.

My grandmother used to have a Sansho tree in her garden, and she cooked "Chirimen Sansho" with her own Sansho.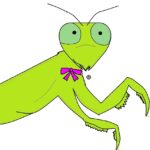 Kinako
So one of my dreams is to have my own Sansho tree like my grandmother!
But I don't have a Sansho tree yet, so I use Sansho from the supermarket.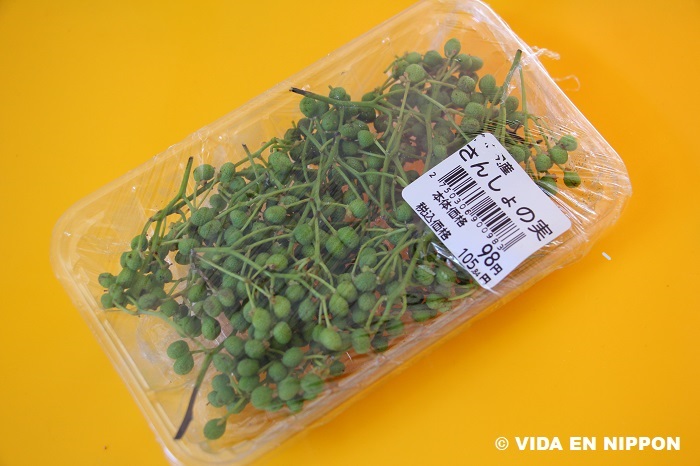 When you buy Sansho at a supermarket, choose a fresh one.
Buy fresh Sansho with beautiful green color. 
(When Sansho is getting old, the color turns into brown)
Preparation before cooking Sansho
Before you use Sansho, you need to do some preparation.
Sansho is too spicy to eat without the preparation.
First, remove the small branch with your fingers (You can use scissors)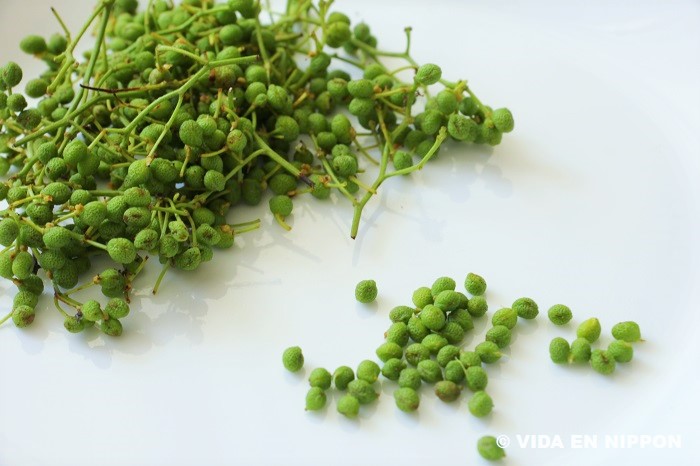 .
Put 1 teaspoon salt into boiling water and add Sansho. Boil them for 30-40 seconds.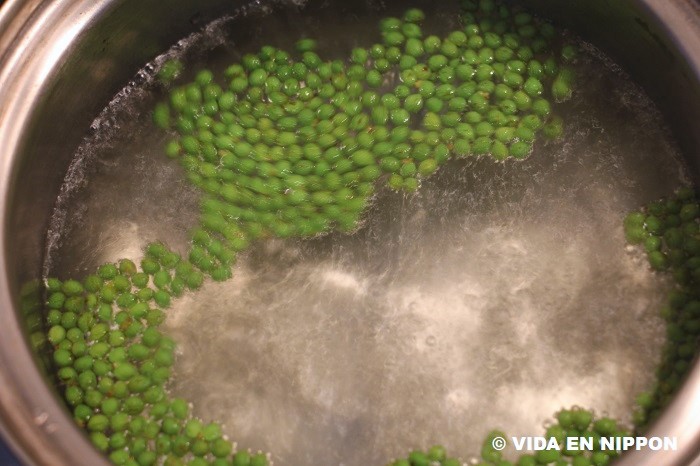 .
Drain the water.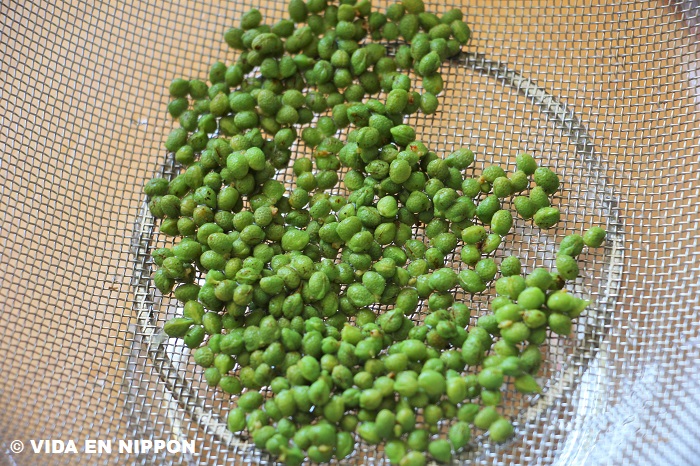 .
Pour water into a bowl and add the Sansho and leave them for 2-4 hours.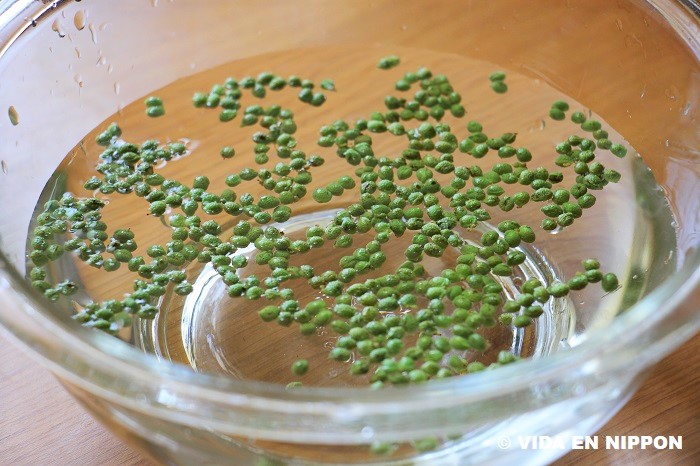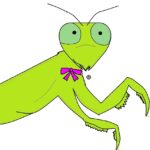 Kinako
Recipe for Chirimen Sansho
Ingredient
Sansho 3 or 4 Tablespoons
Chirimen-jako 60g
Sake 100cc
Soy sauce 1 Tablespoon and 1/2
Mirin 1 Tablespoon and 1/2
Recipe for Chirimen Sansho
Put all the seasonings and boil them into a pot.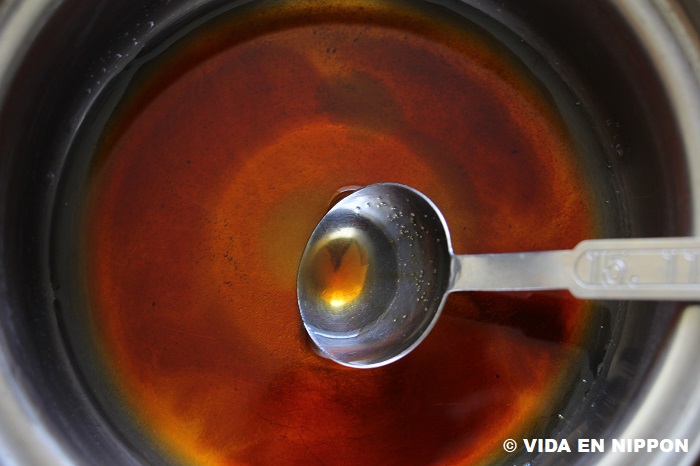 .
Put Chirimen jako and boil them for 1 or 2 minutes.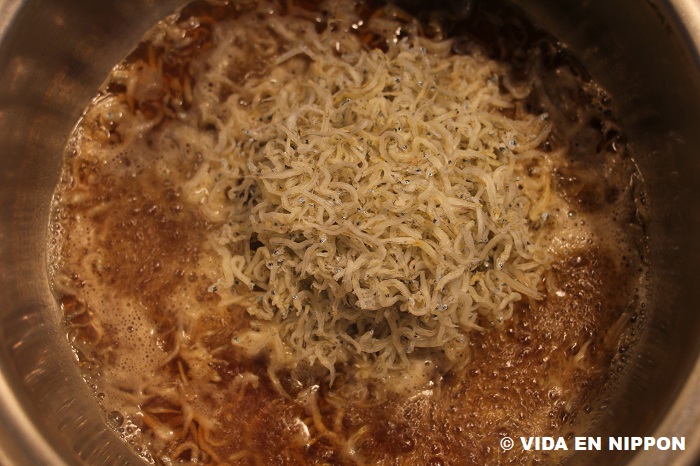 .
Add Sansho and keep cooking until the liquid disappears. Done!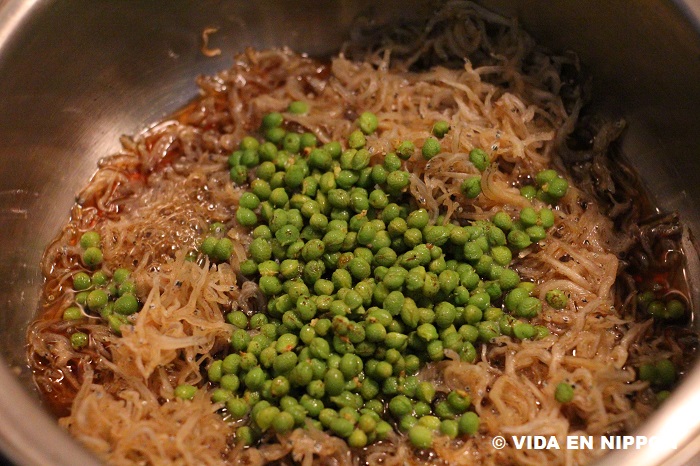 Chirimen Sansho with rice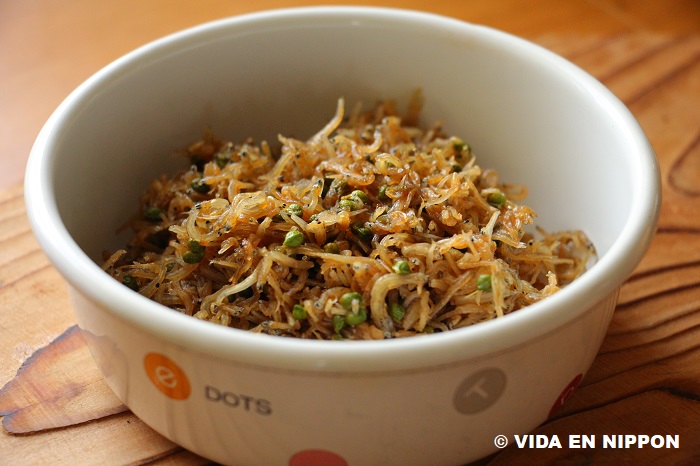 The best way to eat Chirimen Sansho is with rice.
I love eating this with freshly cooked rice!
And of course "Chirimen Sansho Onigiri" is also delicious.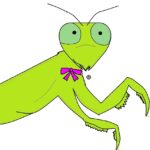 Kinako
Chirimen Sansho and Tofu are a good combination, too!
Please keep the Chirimen Sansho inside a fridge and eat them up in one week!
If it's difficult, use a freezer. Chirimen Sansho can keep it in the freezer for 6 months.