It's May and the perfect season to prepare dried Yomogi tea leaves!

We are taking care of a lot of Yomogi in our garden and make tea every day.
This time I'd like to share how to dry leaves for tea.
What's Yomogi?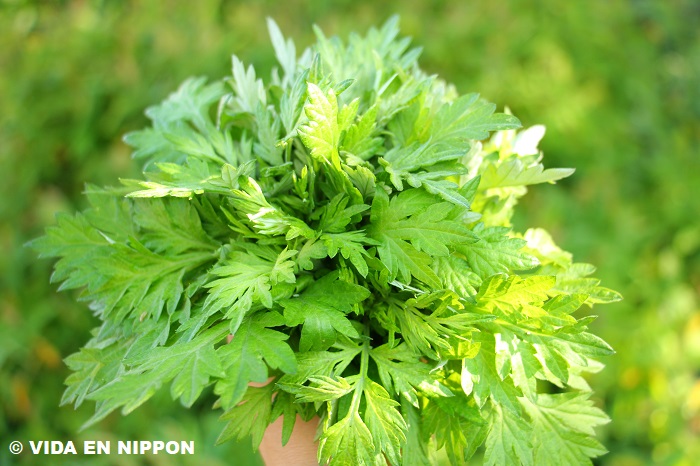 Yomogi is called "mugwort" in English.
But "mugwort" is a generic term and there are some different kinds of mugworts.
The mugwort we always use for tea is "Kazusa Yomogi" which is named "Artemisia princeps Pampanini".
It's native to Japan and Korea.

And we also use "O-Yomogi"(Artemisia montana Pamp) which is originally from Japan and Sakhalin Russia.

In Japan, Yomogi has been used as a herb for a long time.
We use it for dessert (Dango), rice cake, tempura, etc.
How to dry Yomogi leaves for Mugwort tea
Now I'm going to explain how to dry Yomogi leaves for tea.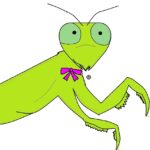 Kinako

What you need to prepare
Yomogi leaves (As much as you want)

How to dry Yomogi leaves
1.Wash Yomogi very well.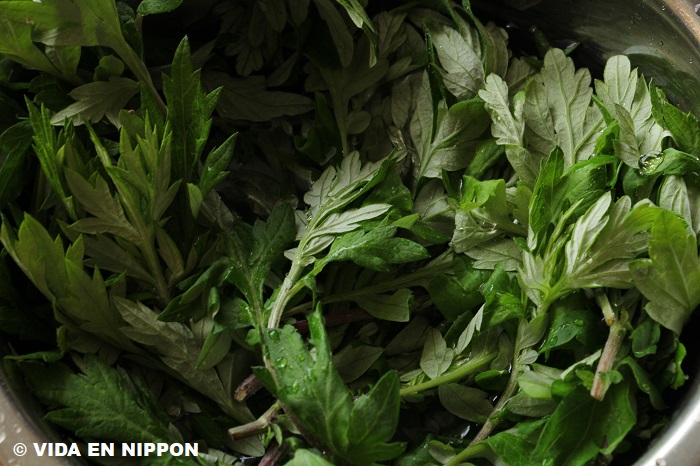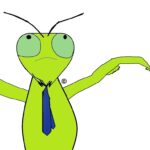 Mantis
Yomogi leaves might have insects.
Please wash them very well.
.
2. Cut Yomogi.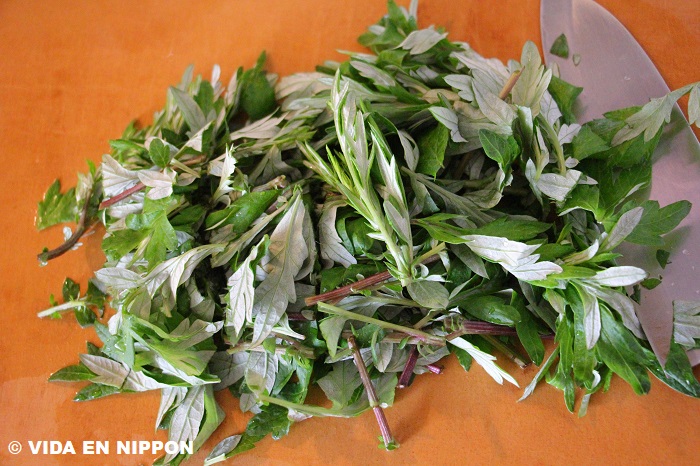 .
3. Steam them into a steamer for 3-5 minutes.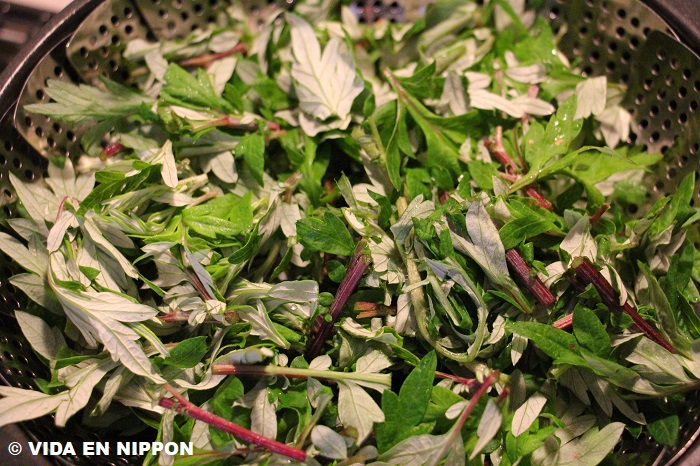 .
4. Dry them in the sunlight for 2 or 3 days.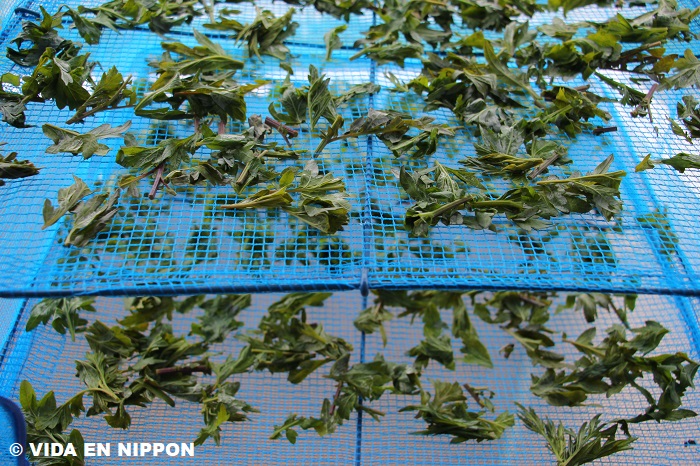 .
5. When they are completely dry, it's done!
.
Enjoy Yomogi tea.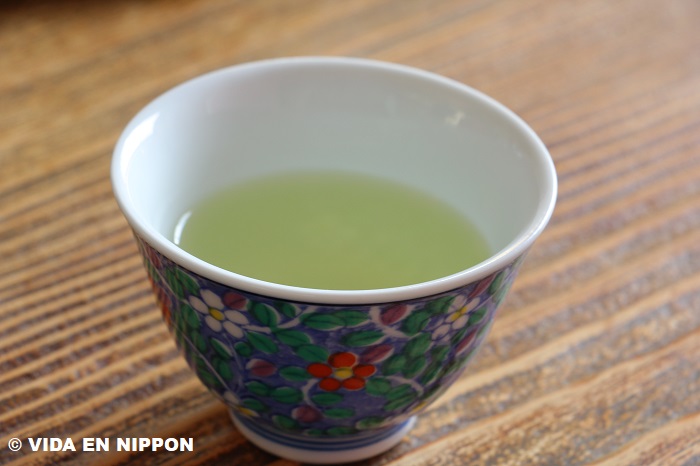 .
You can save Yomogi tea leaves in a plastic bag or paper bag.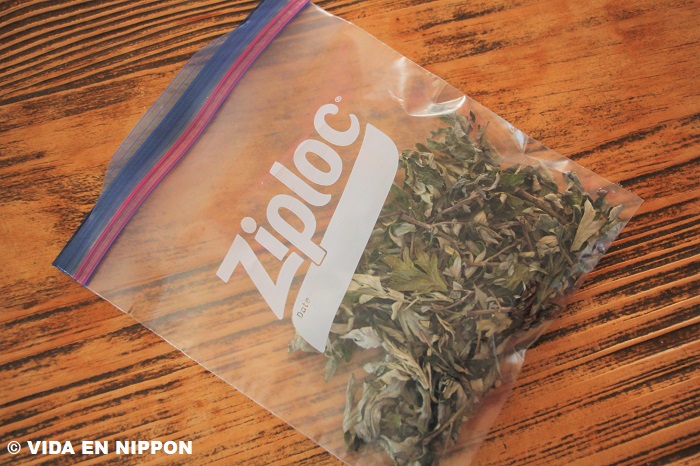 How to make Yomogi (mugword) tea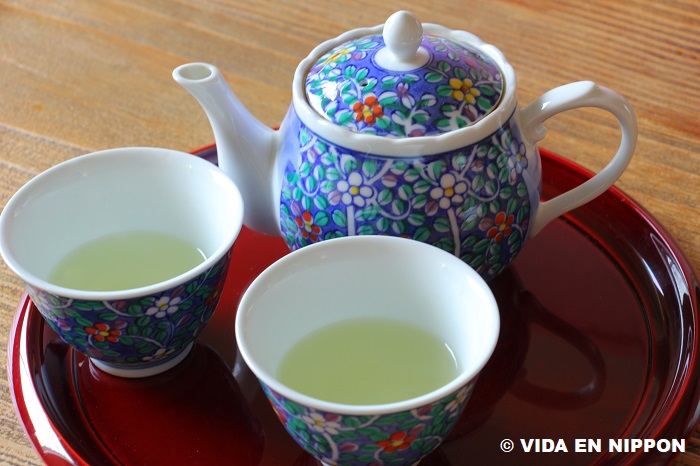 Preparing Yomogi tea is so easy!
You just need to put some Yomogi tea leaves into a teapot and pour boiled water into it.
Wait for 1 to 3 minutes (depends on you!) and it's done.
Yomogi (mugwort) tea is non caffeine tea.
And I drink this tea every day!
Yomogi has been used as a herb for a very long time here in Japan, and I've been having it since I was a child.
But Yomogi is an Asteraceae plant and if you are allergic to that plant, I wouldn't recommend you to drink or eat it.