Recently, I'm really into making pink-colored salt.
I use "Aka-umezu" to dye the salt pink.
When you do homemade Umeboshi, please try this, too!
How to make Umejio (pink salt) with Umezu?
It's easy!
You just need to dry the "Umezu" into the sunlight for a few days.
What's Aka umezu?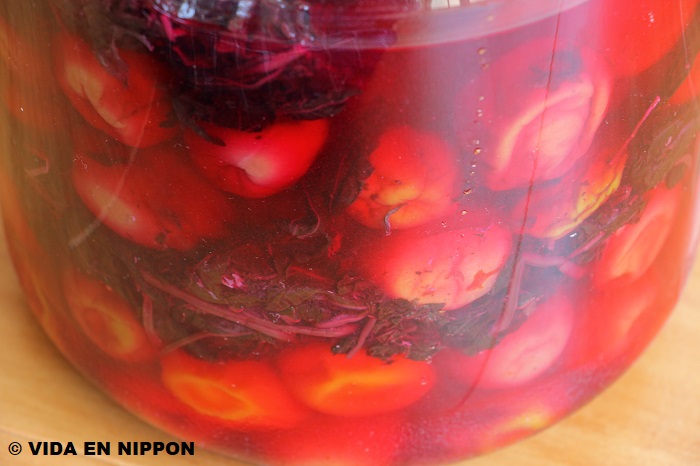 Aka umezu is the liquid you can get when you do homemade Umeboshi.
When you put Ume and salt together into a container, the liquid appears in 2~3 days.
The liquid is called "Umezu".
After that, we put "Akajiso" (red-shiso)and make the color red.
Then the liquid is called "Aka-umezu".
If you want to know how to make Umeboshi, check this article below.
This time, I used the Aka-umezu to make pink-colored salt.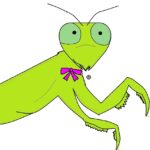 Kinako
You can buy Aka-umezu online, too!
Drying Umezu into the sunlight!
Scoop some Umezu from Umeboshi container…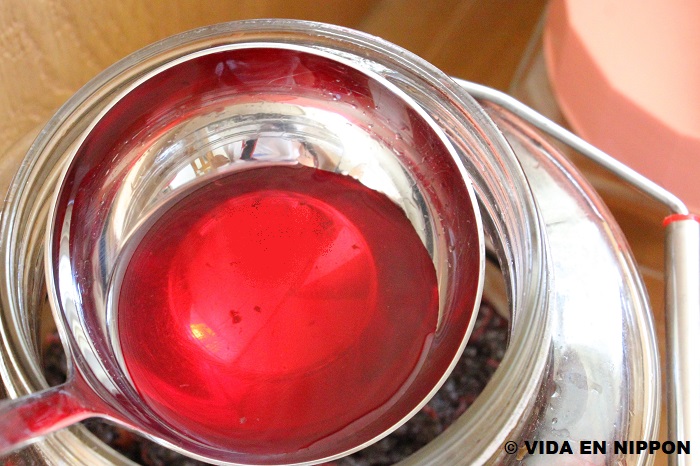 .
.
Put Umezu into a bowl.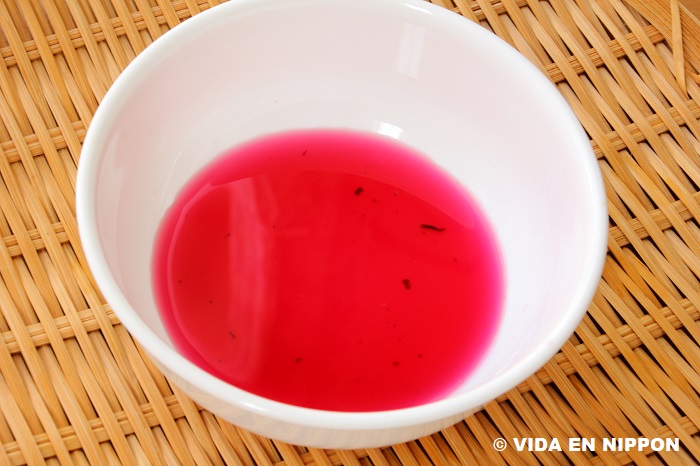 .
.
Expose the Aka-umezu into the sunlight. You should cover them with a net.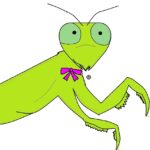 Kinako
Covering it very well is very important.
I found a dead insect in a bowl.
Although I had a cover.
Umezu will become like a crystal!
In 1 or 2 days, you will be able to see salt crystals.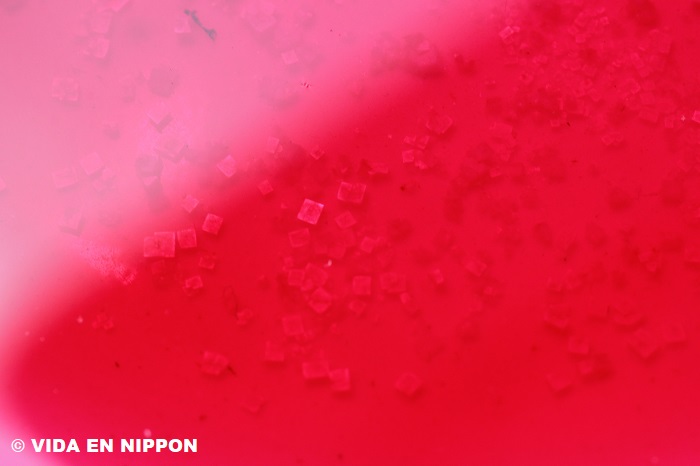 .
.
When the Umezu evaporates, you can see the crystals clearly!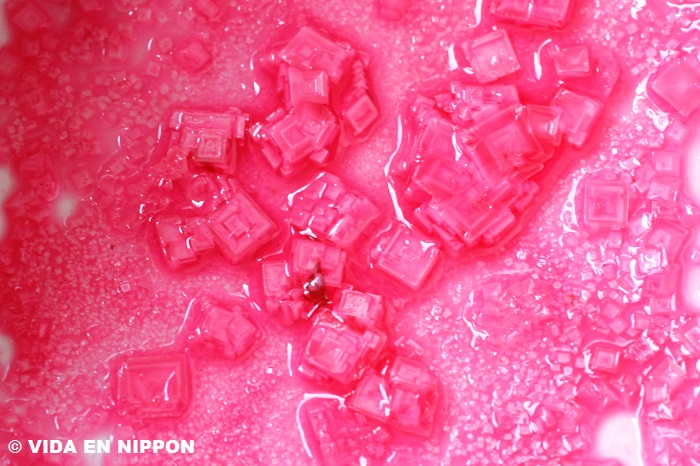 .
.
The Umezu evaporates!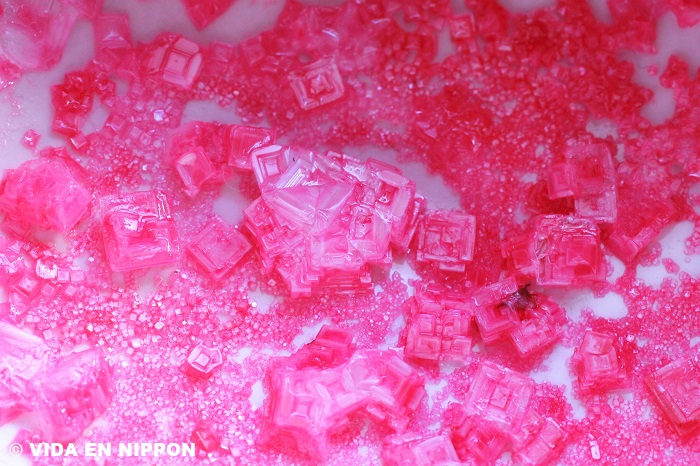 Pink Salt "Umejio" is done!
This morning, the liquid was completely gone.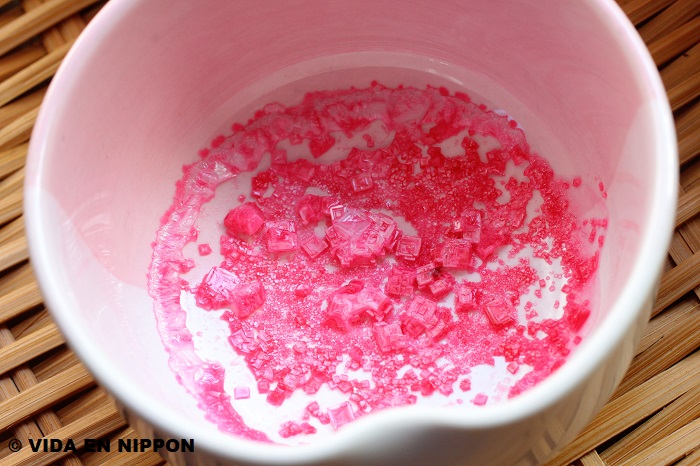 .
.
Another one was ready as well!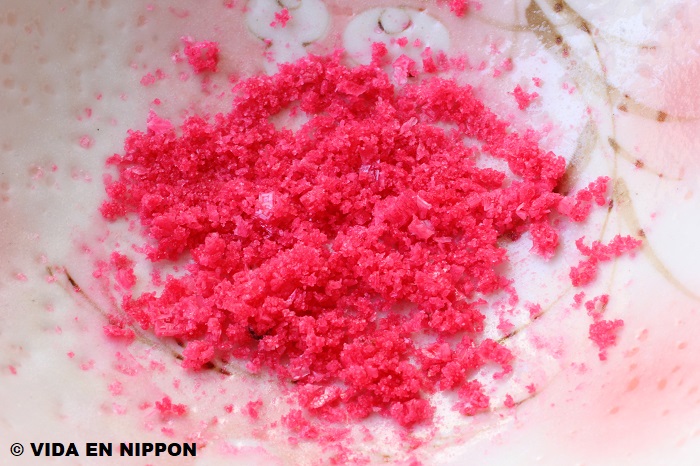 .
.
So I put them into a bottle.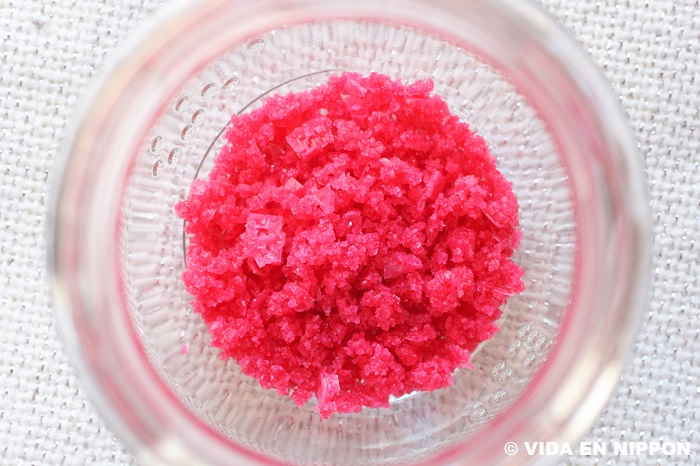 Finally, I got beautiful pink salt!!
I'm super happy and doing another one now.
I can't wait to use this for Tempura and Onigiri!