There is a lot of different type of festival in Japan.
My favorite is Awaodori in Tokushima prefecture.
Today, I'd love to talk about Awa odori.
Awaodori is one of the biggest Bonodori festivals in Japan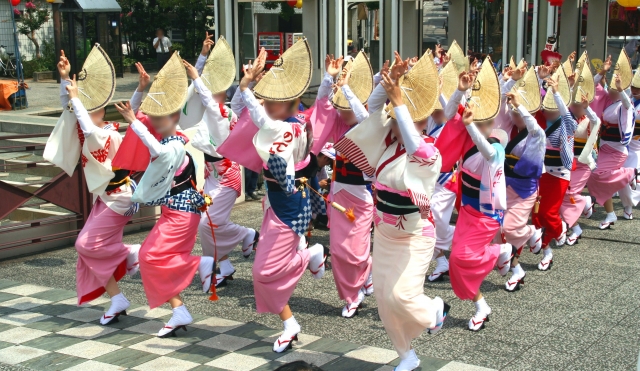 Japan's 3 biggest bonodori are "Gujo odori" and " Nishimonai bonodori" and "Awaodori".
Awaodori is a traditional dance in Tokushima prefecture.
Tokushima has a big Awaodori festival in August.
In Naruto city, they have a festival from August 9th to 11th.
In Tokushima city, from August 12 to 15th and this one is the biggest festival in Tokushima.
During this period you can see the dance on stage and on the streets.
Tokushima is a small city, but 1 million people gather in Tokushima city to see Awaodori.
Some tourists are from foreign countries.
What's Awaodori like?
Awaodori ren (group) is composed of male dancers, female dancers, and sometimes kids dancers, and musical instruments like Taiko (drums), Kane, Fue (flutes), Shamisen, etc…
The dance is so simple.
When your right arm is forward, you put your right leg forward.
And when your left arm is forward, your left leg is forward, too.
You just need to repeat the movement with the rhythm.
What's Awaodori "Ren"?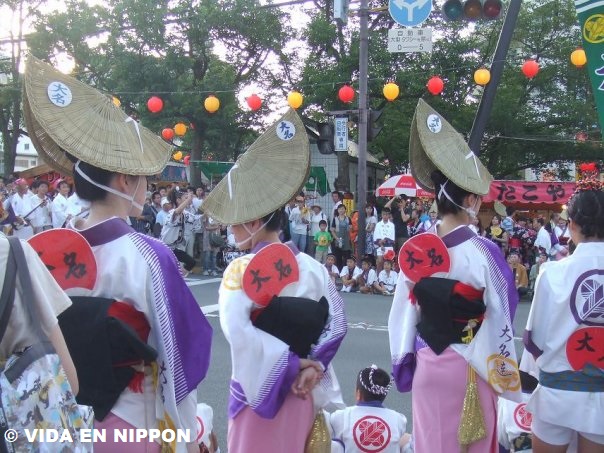 In Tokushima there're about 1000 Awaodori groups.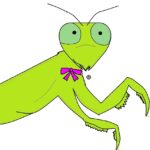 Kinako
Awaodori group is called "Ren" in Tokushima.

And famous ren which belongs to Awaodori associations is 33.
Their performance is really amazing!

"Awaodori festival" in Tokushima is held for a few days, but the performers who are in the famous ren are practicing all year!
I belonged to the famous ren before, but the practice was strict.


There's a lot of amateur rens, including ren from companies or universities.

As I wrote, there are 1000 rens in Tokushima and each ren's performance skill is various.
But the most important thing is to enjoy it!
You can dance Awaodori in "Niwaka ren"
If you are interested in joining Awaodori, you can dance in "Niwaka ren".
Even if you don't have any dance experience, don't worry.
So many tourists or people who never danced before enjoy dancing in Niwaka ren.
Anybody can join Niwaka ren.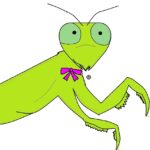 Kinako
You can join Niwakaren in normal clothes!
Enjoy Awaodori in Tokushima
I took this picture in 2019. (Awaodori 2020 was canceled because of COVID-19)
Usually, Tokushima city has a lot of lanterns during the Awaodori season, and it looks so beautiful.
If you visit Tokushima during this season, please enjoy the view near the river, too.
And of course, enjoy Awaodori and the passionate atmosphere!