Are you interested in making a New Year decoration "Shimenawa" yourself?

This time, I made a Shimenawa wreath for the first time in my life!
Because it was my first attempt, and it doesn't look perfect, but I'd like to share how to make it with rice straw.
If you are interested in making a Shimenawa, I hope this will help!
Getting rice straw for Shimenawa wreath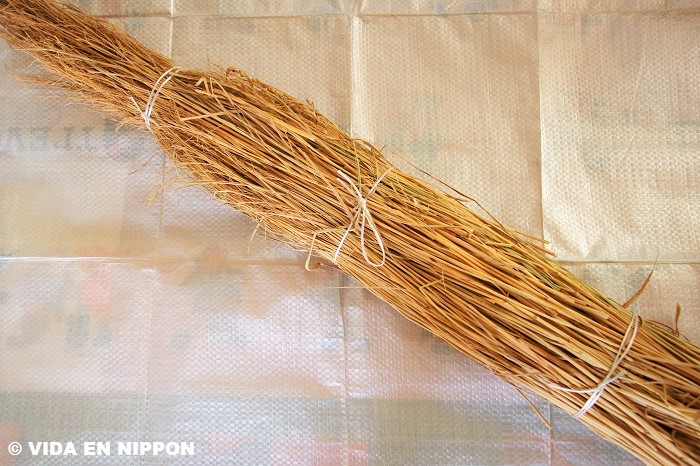 When I was a kid, my grandfather used to make some Shimenawa using rice straw he harvested at his rice field.

This time, I got a lot of rice straws at a store.
Some home improvement stores have rice straw.

If you can't get rice straw, the paper rope is okay!
(Even in Japan, people are using paper rope, too)
How to make Shimenawa wreath with rice straw
Wet the rice straw lightly.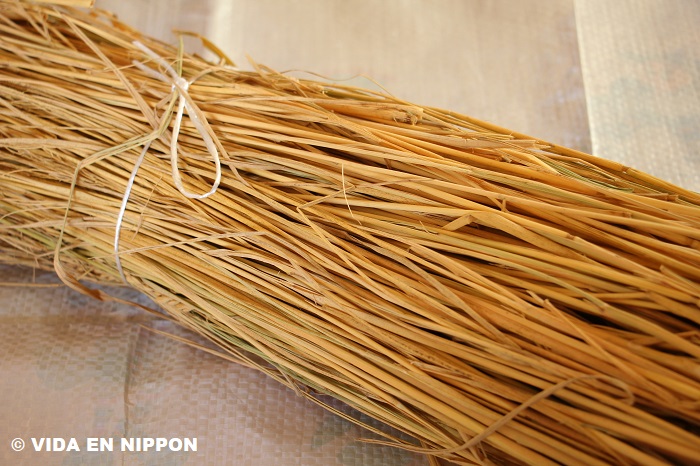 Get a bunch of rice straw. (3 in the picture below)
(I used 12-13 for each bunch)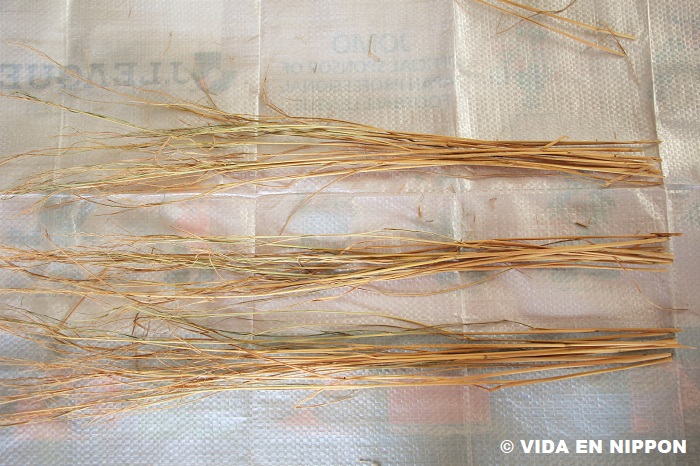 Tie the bottom part firmly.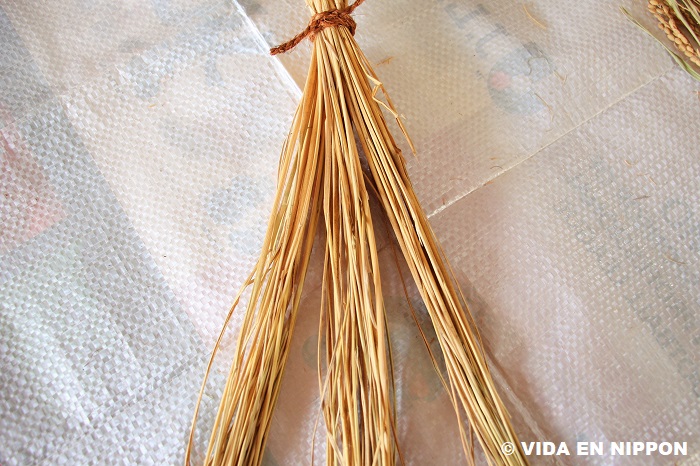 Twist clockwise the left one and the middle one.
(Just ignore the right one now)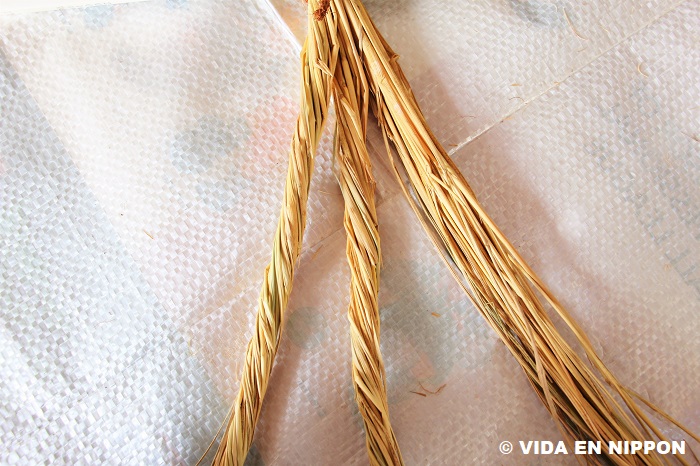 Twist the two of them counter-clockwise.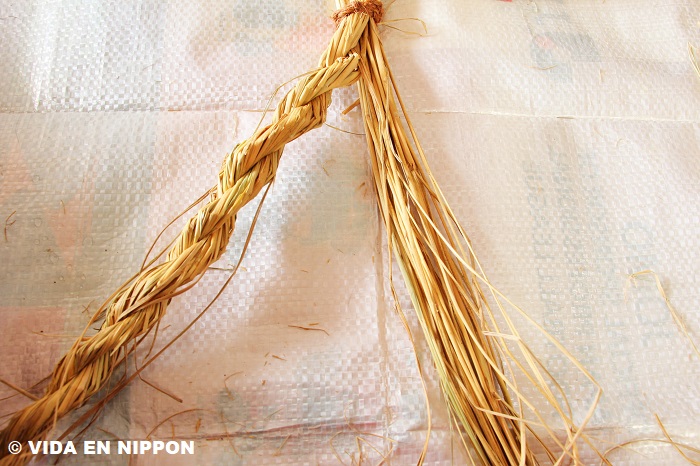 Now twist clockwise the right one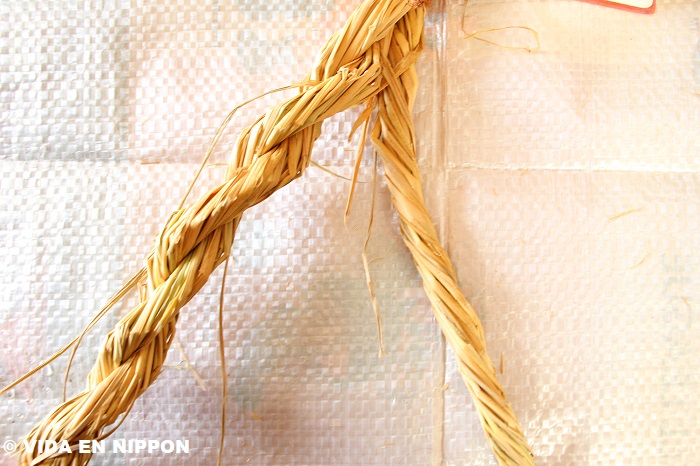 Twist the right one and the other one together.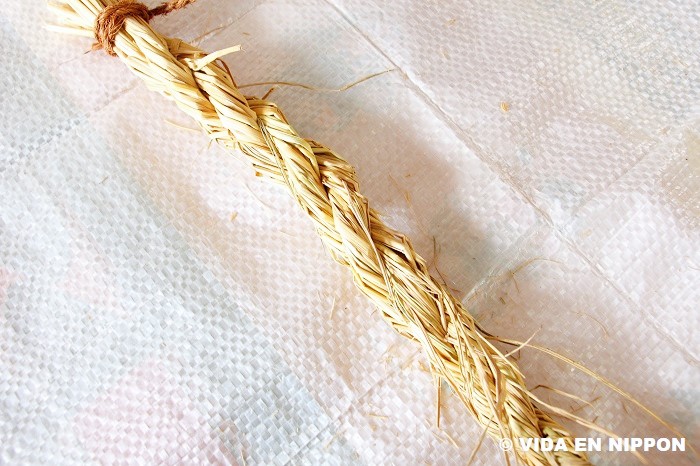 Make it a circle and tie it well. It's done.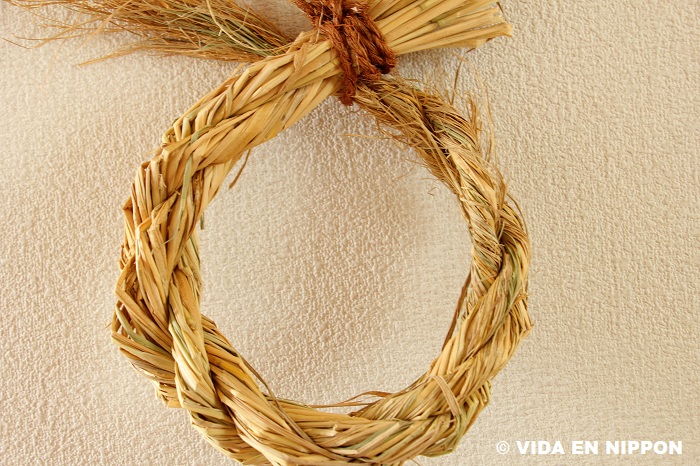 Making Shimenawa(New Year decorations) is difficult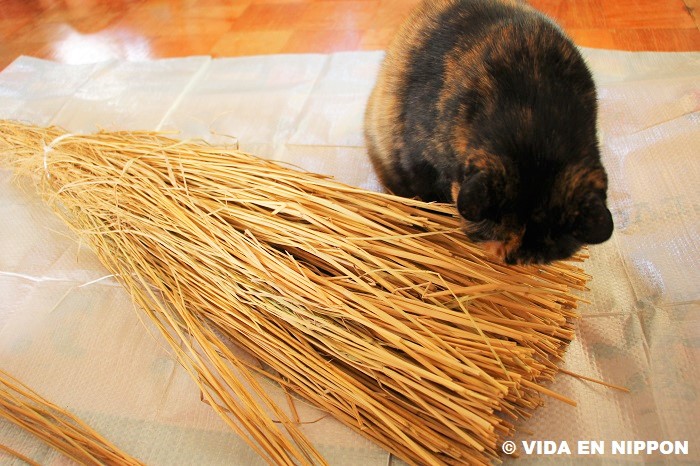 As I said, this attempt was my first time and I thought it was difficult!
If I could attach the bunch of the rice straw with something heavy when I twist them, it would have been better.
But I didn't have anything heavy, and I tried to use my foot, so I was about to have a cramp!

I hope the next one will be much better!
I'm sure I will prepare something to attach to the rice straw.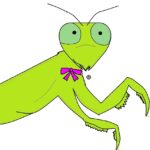 Kinako
When I decorate the Shimenawa wreath with some decorations, I will share pictures!
appendix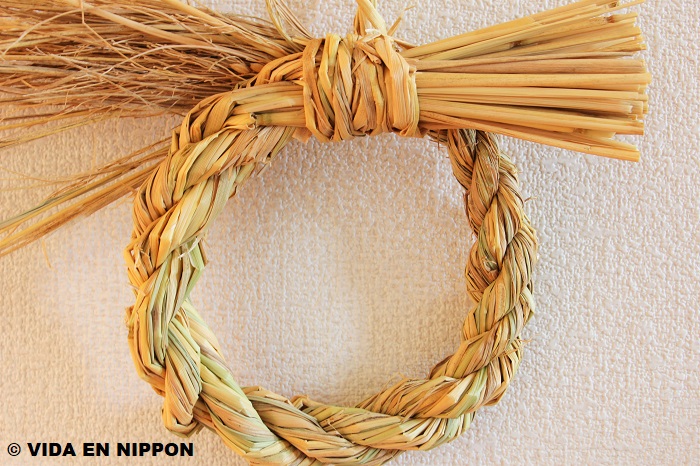 My third attempt!!