In your country, do you use decorations for New Year?
In Japan, we decorate "Shimenawa".

Now I'm making handmade Shimenawa every day!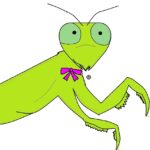 Kinako
I got some Shimenawa ropes for New Year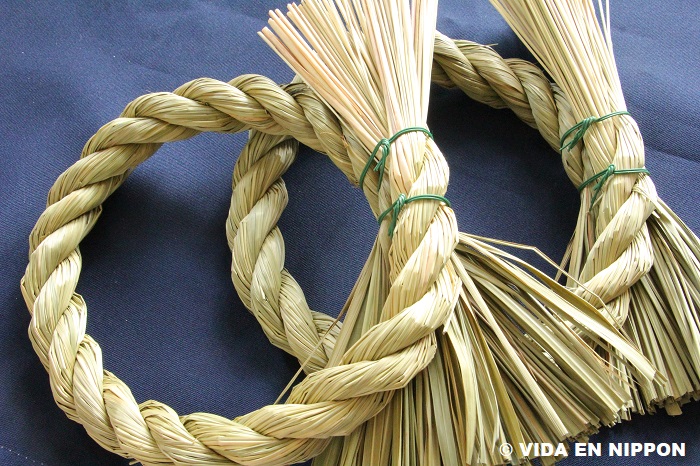 These are "Shimenawa rope".
I don't have the material and I decided to buy this.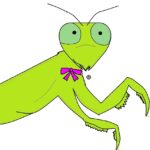 Kinako
Genarally the material of Shimenawa is "Inawara".
Inawara is rice sheath
I already have Shimenawa ropes and I just need to put some decorations on them.
I decided to sew flowers of "Ume" to decorate.
Tsumami zaiku for Shimenawa
I'm sewing a lot of flowers using the way called "Tsumami zaiku".
Tsumami zaiku is a "Pinching craft".
Japan has had this tradition since 200 years ago.
Recently, people don't sew, and they use glue.
But I usually sew a lot of petals, and I only use glue when I make flowers with the petals.
This is how I make flowers.
Choosing the color…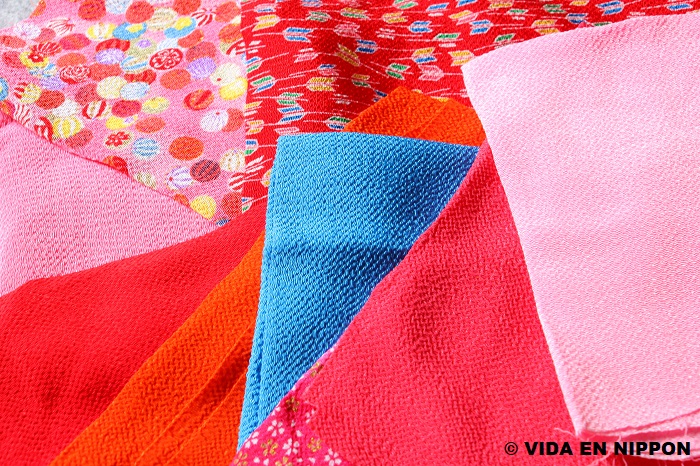 .
Measure the size of the fabric and cut it into squares.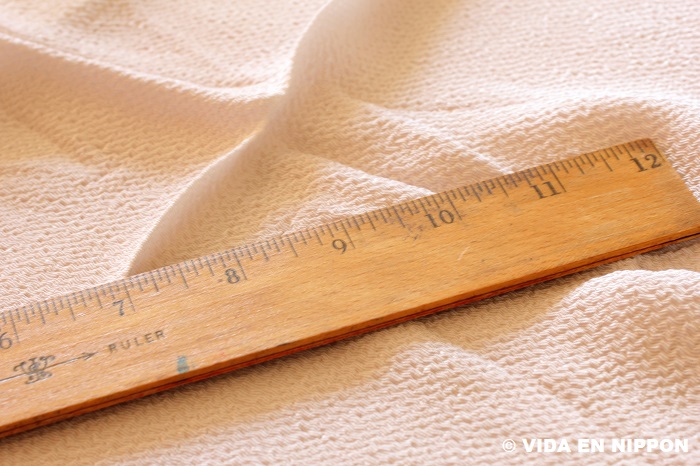 .
Sew five petals and put them together.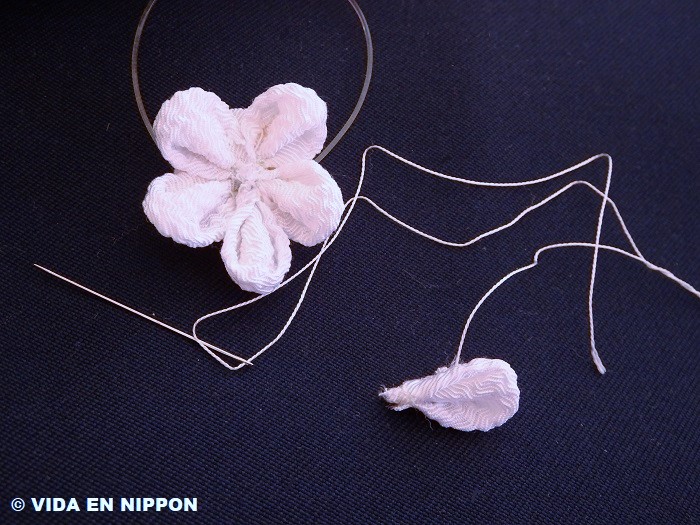 .
Make flower core with some accessories and done!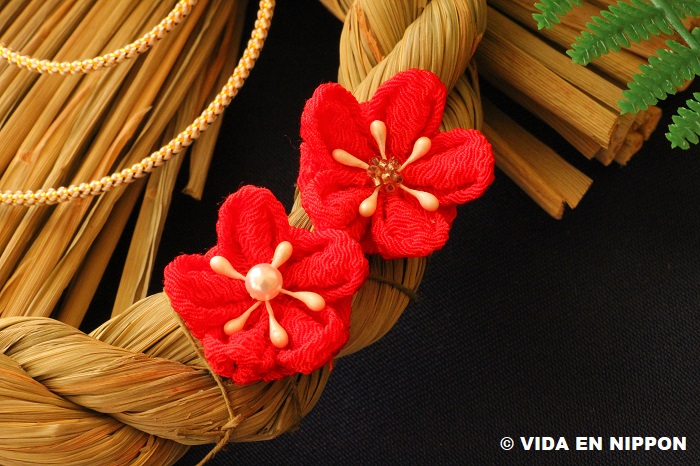 Decorating Shimenawa with Tsumami zaiku flowers and other items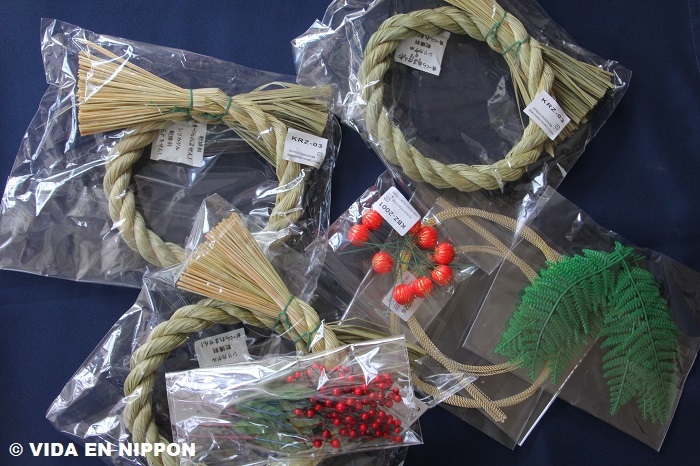 When I bought Shimenawa ropes, I got some decoration items, too.
Nanten (pants with red fruits), Urajiro (leaves), Mizuhiki (strings)…
.
I usually put some items and check the balance before I tie them.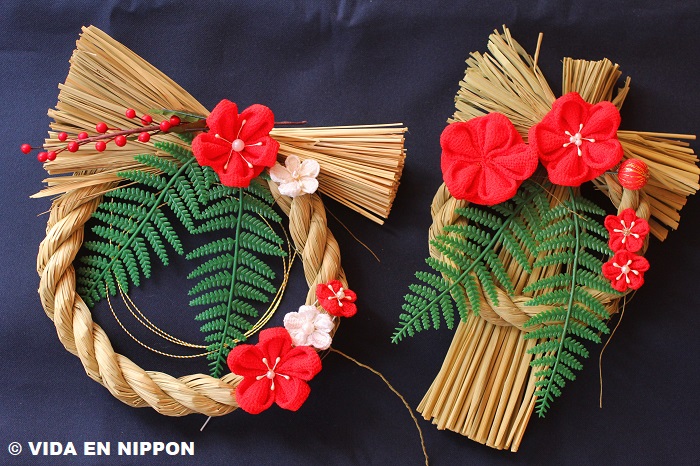 If you decide on the design, you can tie them firmly.
Now I already finished making 3 Shimenawa.
So please take a look!!
Handmade Shimenawa (Japanese New Year decoration)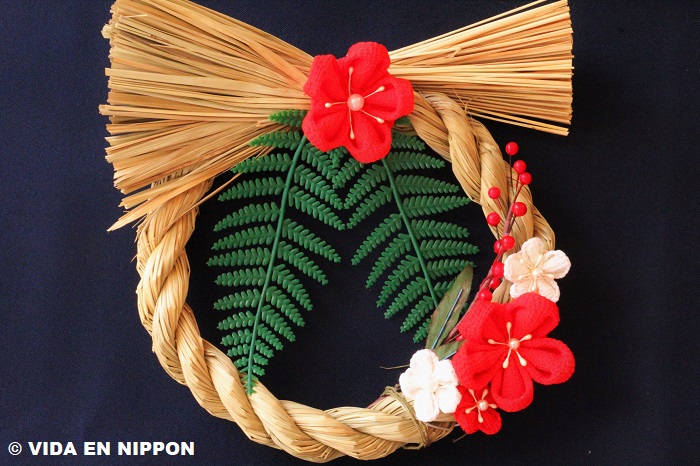 Shimenawa with Urajiro, Nanten and 5 Tsumamizaiku flowers of Ume.
.
.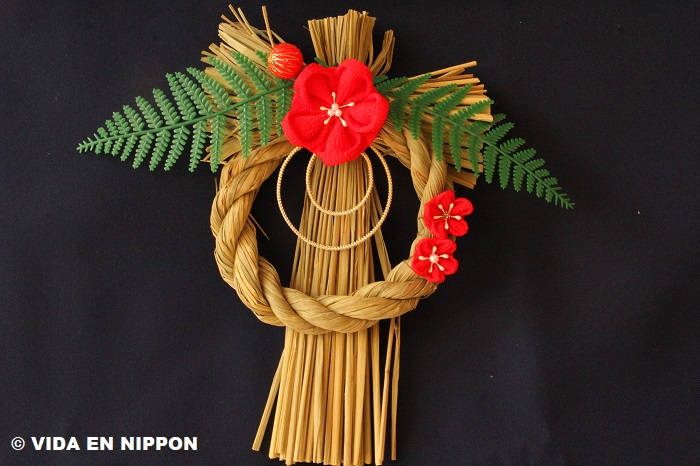 Different shapes of Shimenawa with Urajiro, Mizuhiki, boll, 3 Tsumamizaiku Ume flowers.
.
.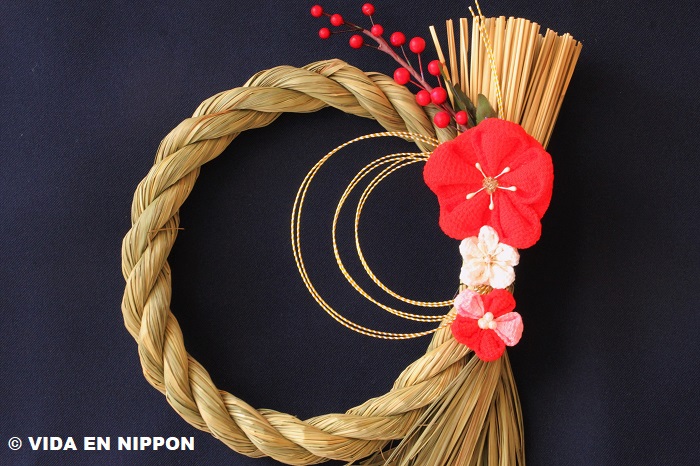 Shimenawa with Nanten, Mizuhiki, 3 Tsumamizaiku Ume flowers.
.
I'm still working on another Shimenawa.
Sewing the Ume flower takes a lot of time!!
But I'd love to keep making many handmade Shimanawa for 2022.

When I have more, I will share the pictures here again!
Add:Now I'm trying to make Shimenawa wreath, too!