It's December 28, "Nenmatsu"(the end of the year).
We made handmade Shimenawa!

I wrote about how to make a Shimenawa wreath last time.
This time, I decorated the Shimenawa wreath with some flowers and plants.
We are ready for New Year now!
Decorating handmade Shimenawa wreath with flowers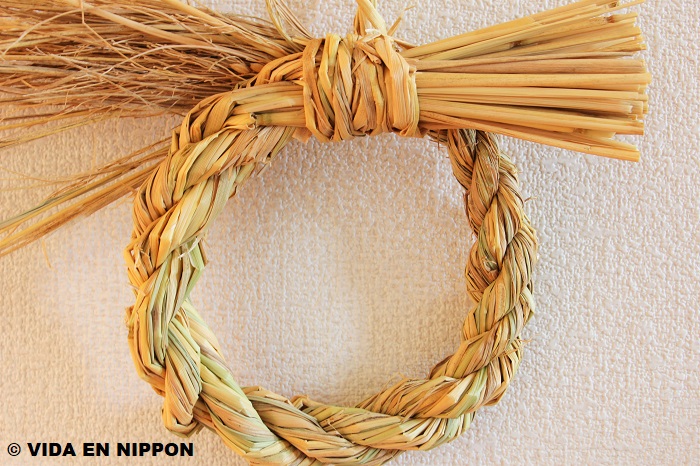 This is a Shimenawa wreath I made the other day.
But it looks sad and lonely without decorations.
Usually, Shimenawa is decorated with decorations like this.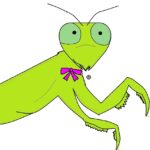 Kinako
I need to decorate the naked Shimenawa with cute decorations!!
This time I'd like to use real plants too.
So we went to our garden to get the plant "Nanten".
Nanten with cute red fruits is so essential for New Year.
In Japan, we decorate this plant in New Year as an auspicious plant.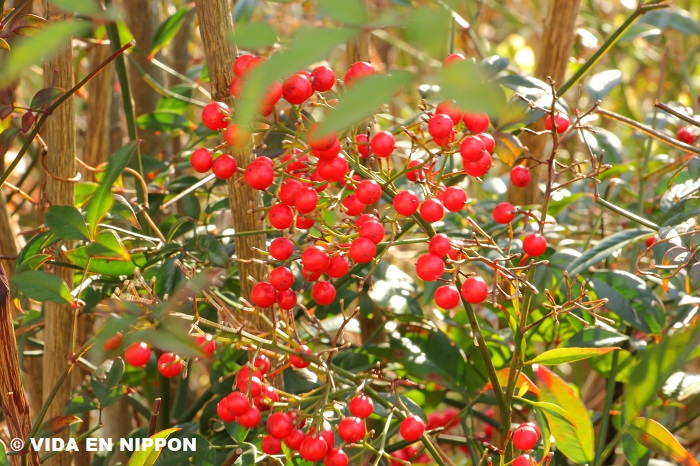 Nanten (Nandina domestica)
It came from China and Japan originally.
In winter, it has red fruit, and it's considered good luck in Japan
This time, I got some Nanten to use for Shimenawa and New Year flower!
Nanten is ready now!
And I use my handmade Ume flowers, too.
I need to attach the petals to make flowers.
Also, I use some decorations as well!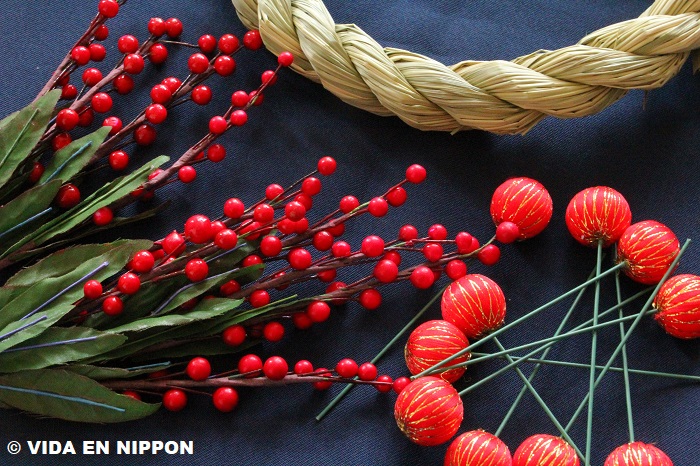 Now two Shimenawa are done!!
I will show you one by one.
Handmade Shimenawa 1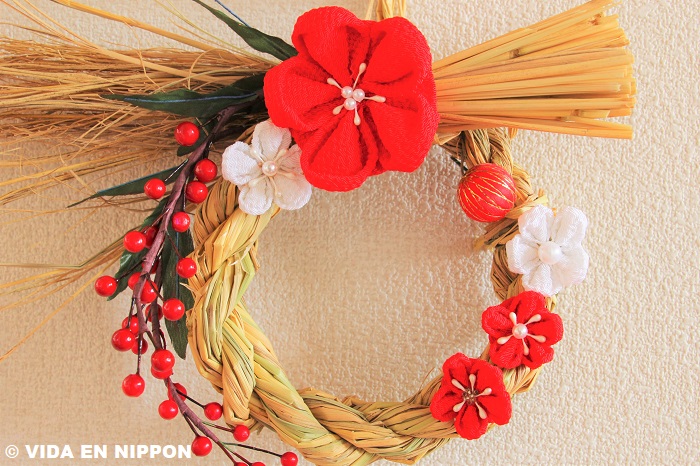 I used five handmade flowers and Mizuhiki (gold colored string), fake Nanten, red ball.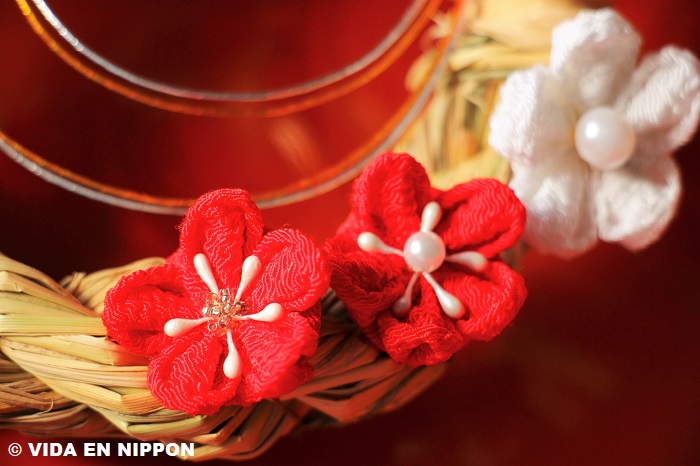 For the left flower, I used shiny beads I used to play with when I was a kid.

Handmade Shimenawa 2
I used 4 handmade flowers, fake and real Nanten, Mizuhiki.
This is similar to the other one, but I used the Nanten from the garden.
And I put more green color for this Shimenawa.
Putting the real Nanten is the first attempt, but it looks good!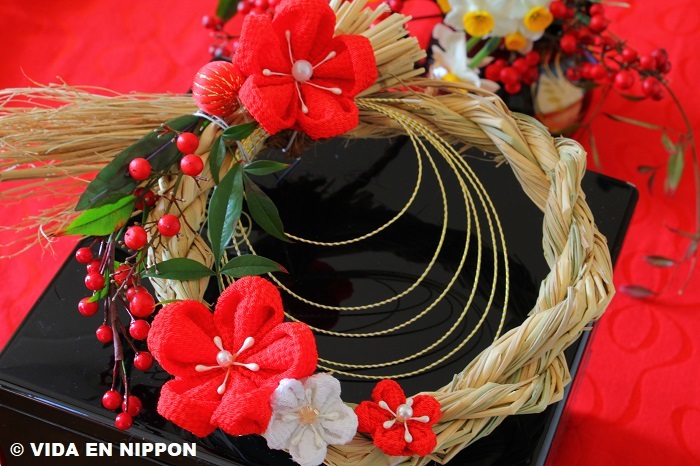 We decorated this at the entrance of the apartment.

Decorating Shimenawa is so much fun (Japanese ornament)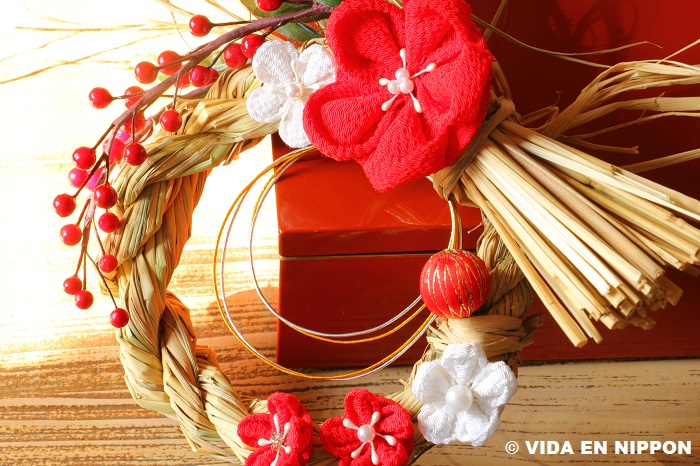 Making Shimenawa wreaths and decorating Shimenawa are so much fun.
If I can, I want to keep doing this forever!
I need to make more flowers for next year.
If you have a chance, please try the handmade Shimenawa.