My husband cooked delicious spaghetti using Umeboshi and Ume shoyuzuke the other day.
It was a little bit sour and delicious.

I thought it's very good food for summer in Japan.
Umeboshi pasta with Ume soy sauce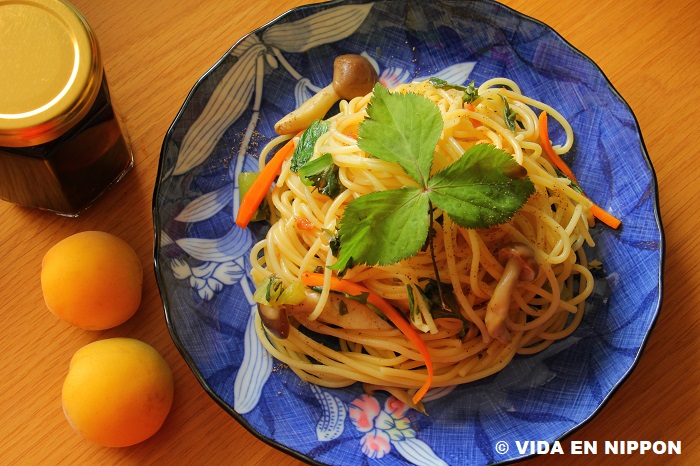 This spaghetti has Umeboshi and Ume shoyuzuke (Plum pickled in Soy sauce).
I really loved the taste.
I also liked the flavor because the soy sauce has Ume flavor.

I was a little bit tired and I didn't have an appetite like usual, but I enjoyed this spaghetti!
Here's the recipe for Ume shoyu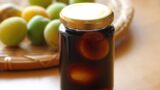 Plum pickled in Soy sauce (Ume shoyuzuke) recipe
Hi!If you live in Japan, you might have a chance to get Ume (plum).Today I'd like to introduce "Plum pickled in Soy sauc...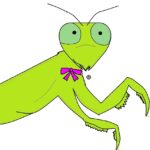 Kinako
If you don't have Ume shoyu, you can use normal soy sauce.
Ingredients for Umeboshi pasta
Spaghetti 200g
Umeboshi 1~2
Garlic 1piece
Aojiso 3~5
Komatsuna a little
Carrot a little
Mushroom a little
Mitsuba if you have
Ume shoyu (soy sauce) As you like
Recipe for Umeboshi pasta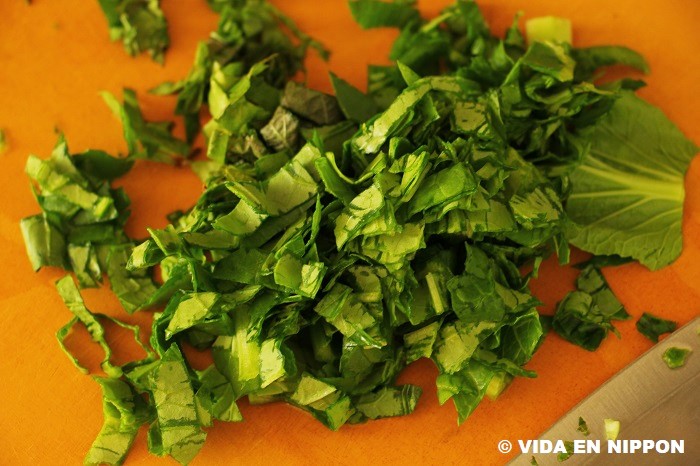 While you are boiling spaghetti, cut the vegetables.
.
.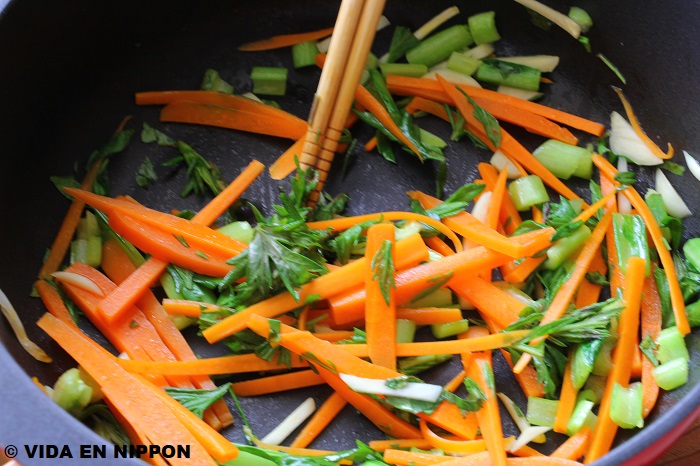 Stir-fry the vegetables.
.
.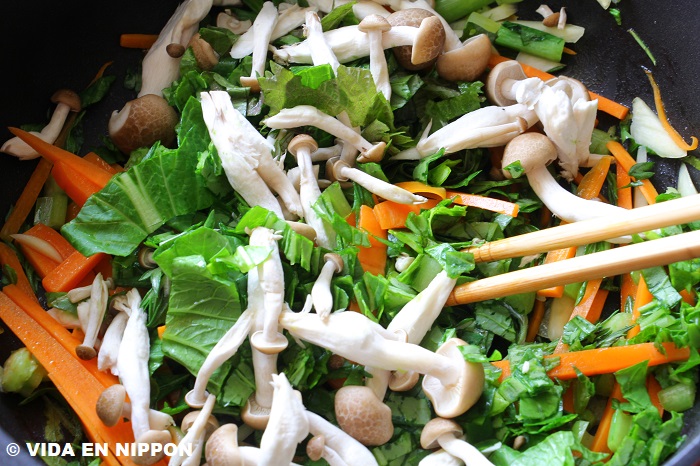 Add mushrooms, too.
.
.
Chop the umeboshi into small pieces.
.
.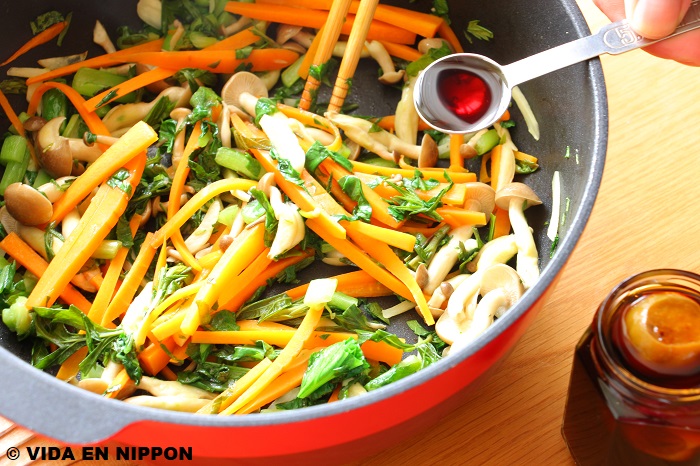 Put some Ume shoyu or soy sauce.
.
.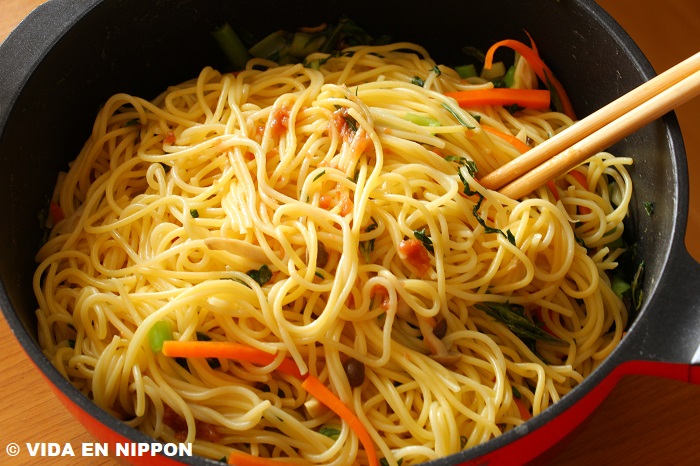 Add the spaghetti and Umeboshi and mix it.
.
.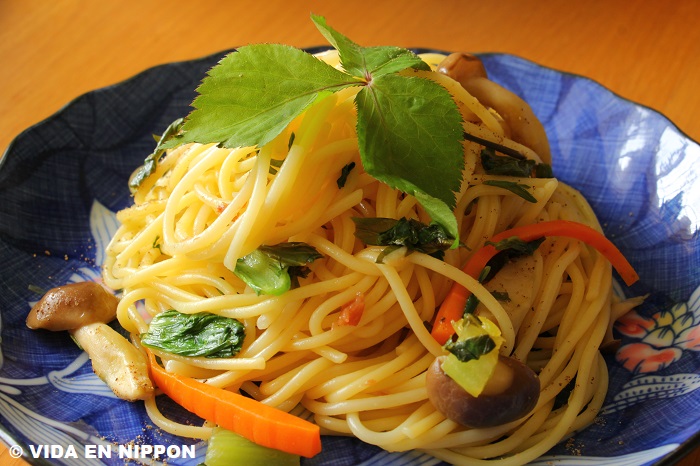 Done!
Umeboshi pasta is delicious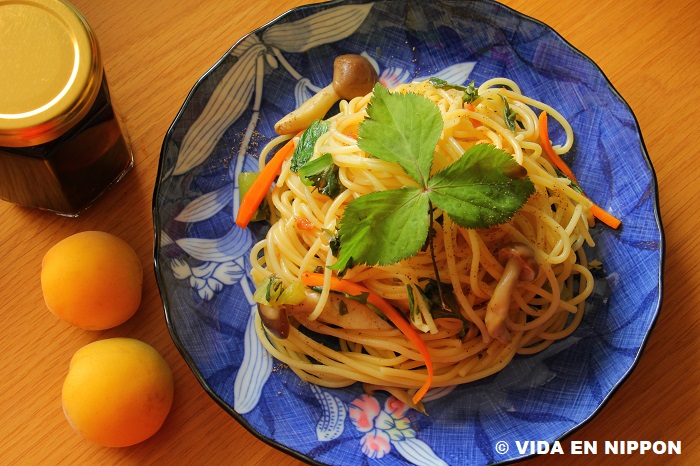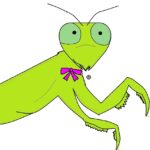 Kinako
If you like Umeboshi, please try this!