Japanese people eat osechi for New Year
We eat special food "osechi" on New Year.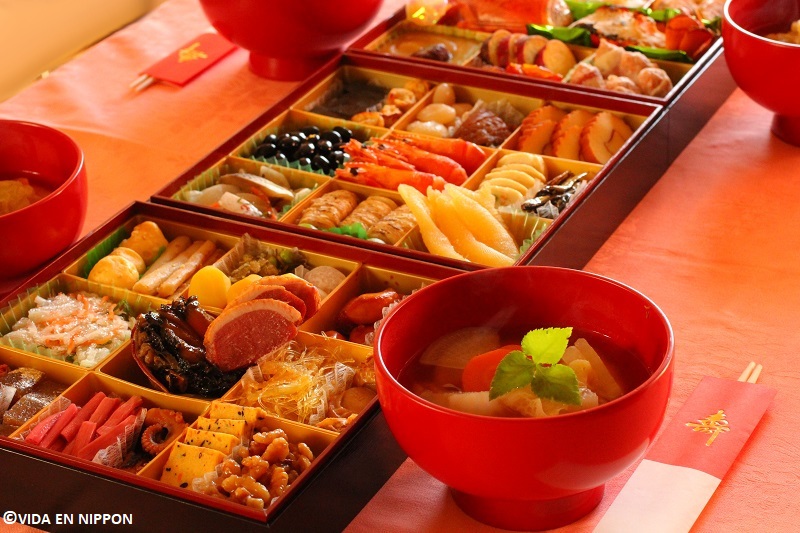 In abroad, it's called "good luck foods".
 
Lately, there are various types of osechi but the traditional style of osechi always has "kuromame (black beans)", "kazunoko (herring roe), "Ebi (Shrimp)", "Tazukuri (Fish)", "Kobumaki"(Seaweed), etc.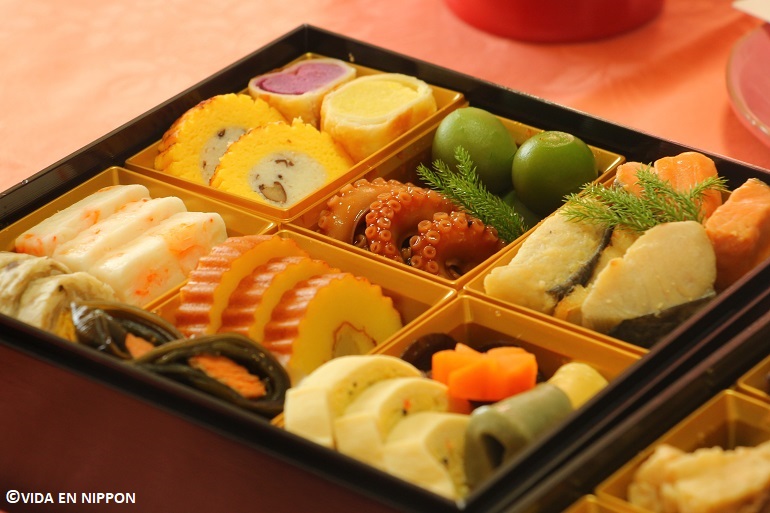 Each food has a meaning. (I'll talk about it someday)


How do you get osechi?
In the past, Japanese women used to cook osechi before New Year.
But cooking each food is not easy.
I cooked osechi when I was a high school student, and it was so difficult.
(It took forever!)


So nowadays, a lot of people buy "osechi" at a hotel, Ryokan, Department store or some restaurants.


Even Osechi prepared for dogs exist
Some people prepare osechi for their pets as well
Most of the companies use organic ingredients.
You can find osechi food for dogs at online stores.
 
 
Ozoni is typical New Year food in Japan
Ozoni is a traditional soup with rice cake.
I love this soup so much!
 
In my hometown, we use red miso, vegetables, and square-shaped rice cake.
But each area has a different taste of ozouni.
Some places put fish, others chicken, and some others shrimp.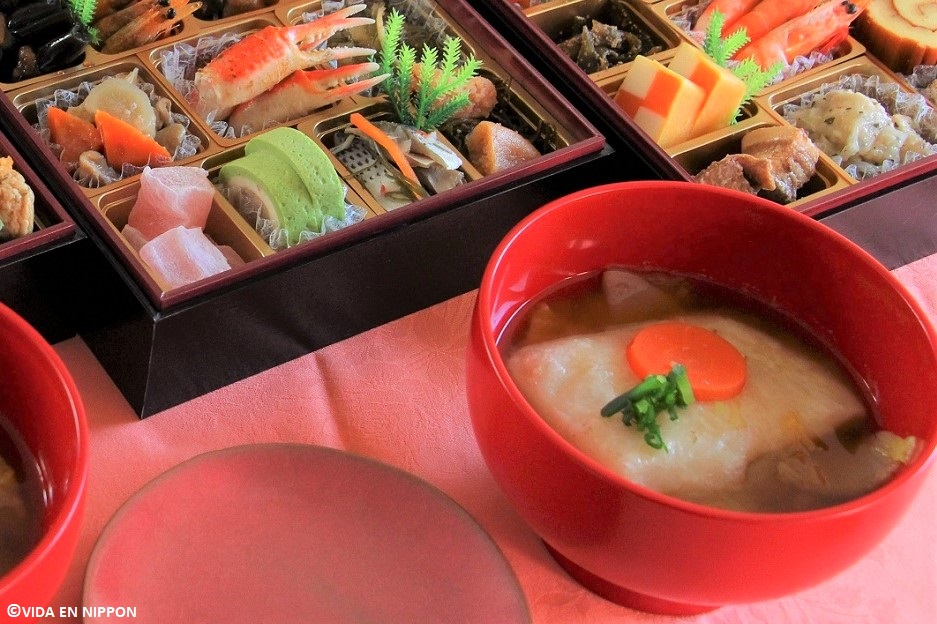 Rice cake on New Year
We eat rice cake on New Year.
 
You can get rice cake anywhere in Japan. There should be found in supermarkets, convenience stores, and department stores.
 
My mother cooked rice cake with a rice cake cooker.
This year, she did normal rice cakes and yomogi rice cakes.
 
Rice cake with butter and soy sauce is so tasty.
My mother likes eating rice cakes with soybean powder(kinako) and sugar.
Soy sauce with ichimi is also tasty.
 
You can try it when you eat rice cake next time!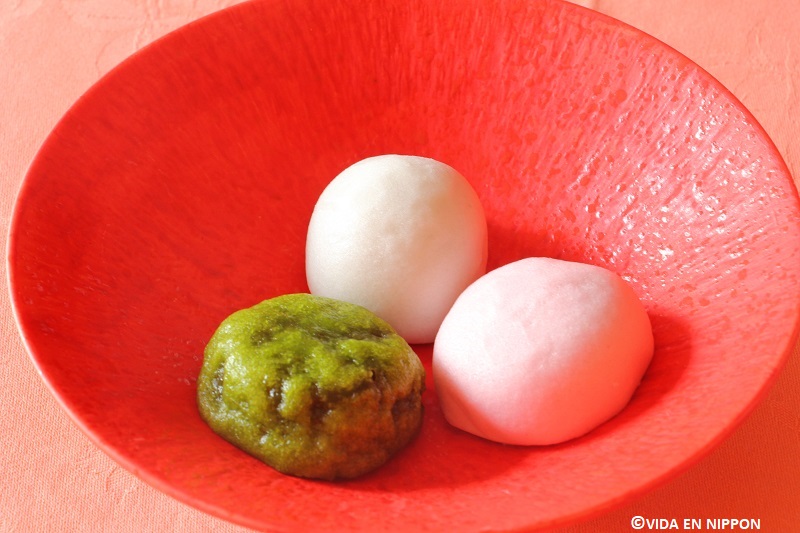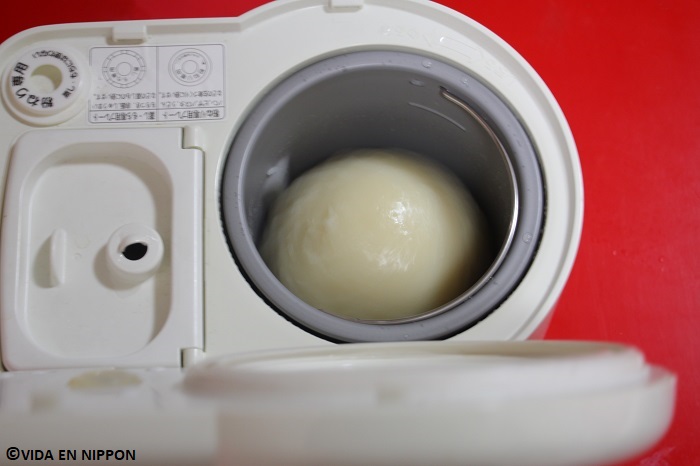 Some other foods we ate on New Year 2021
We ate wagashi (Japanese-style dessert).