Hi!
It is Kinako

Today I ate one of my favorite foods in summer.
It's Eggplant and Miso Tofu stir-fry. (Nasu Miso itame)
I'll share the recipe!

Eggplant & Miso Tofu stir-fry (Miso itame using Nasu)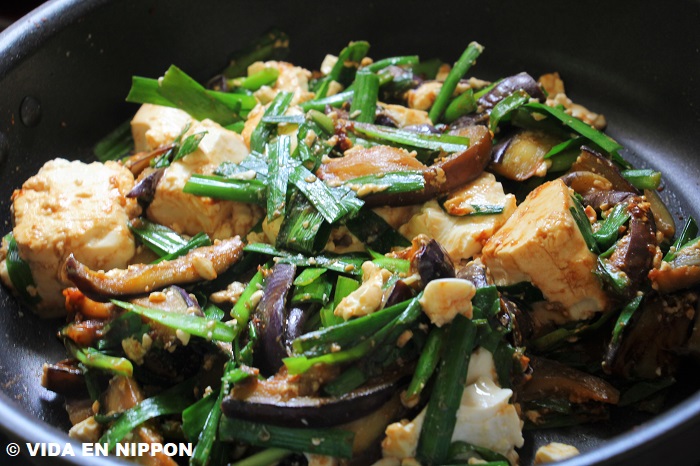 This is the eggplant and Miso Tofu stir-fry.
My family loves this food and my mother cooks this so often.
My mother says she likes cooking this because this is easy to cook, and the seasoning is simple.
Seasoning for this food is only Miso!
Food with a lot of seasonings with complicated tastes is delicious.
But simple seasoning and simple taste of food are also delicious!
You can enjoy the taste of each vegetable very well.
Ingredients for Nasu & Miso itame (Egg plant & Miso Tofu stir-fry)
Nira (Chinese chive) 1 bunch

Eggplant 1
Tofu 1
Miso (red miso, white miso) 1 tablespoon and 1 teaspoon
Recipe for Nasu & Miso itame (Egg plant & Miso Tofu stir-fry)
Cut the eggplant and put them into a frying pan with some oil.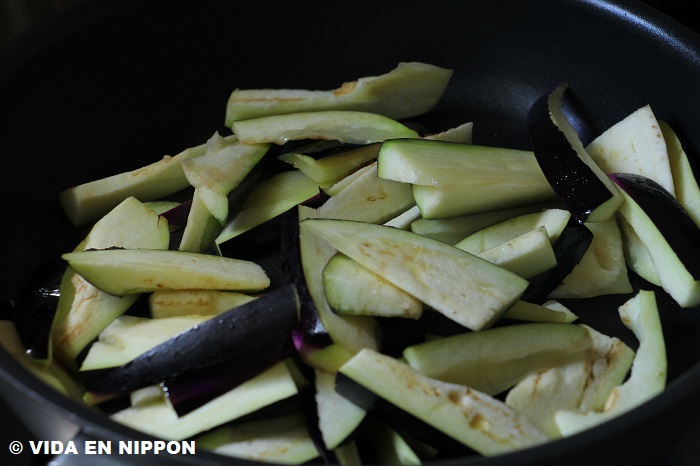 .
.
.
Leave the Tofu on the cutting board for a while to drain water.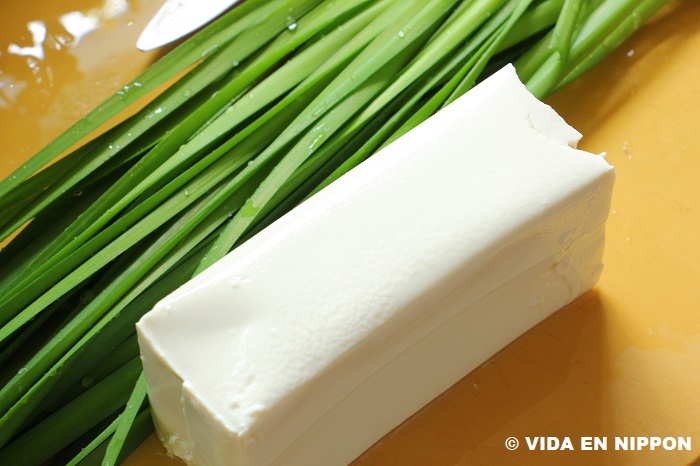 .
.
.
Cook the eggplant on medium heat and when they are cooked, reduce the fire.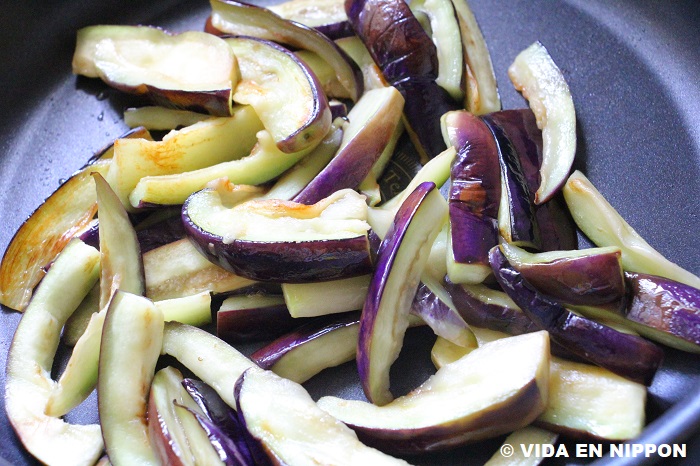 .
.
.
Cut the Nira. (Chinese chive)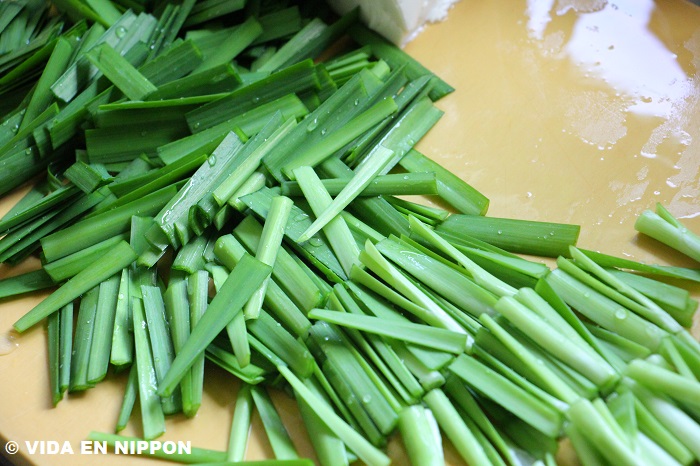 .
.
.
Put the harder part of Nira (the part near the loot) into the frying pan and stir-fry a little.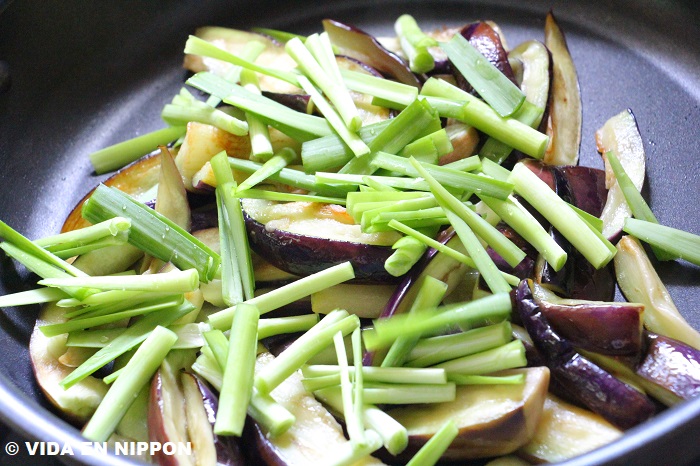 .
.
.
Add Miso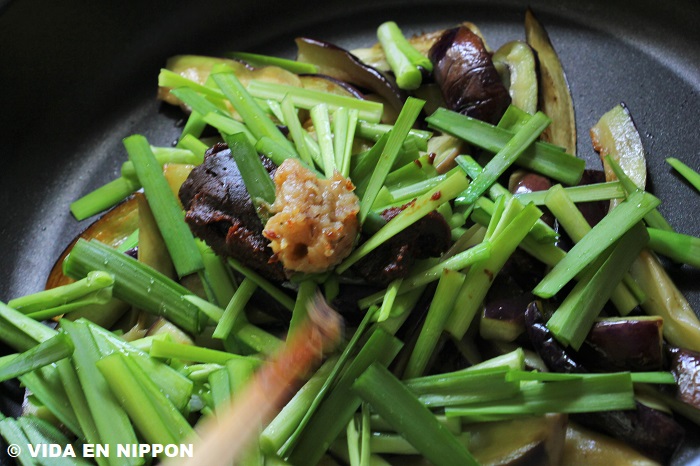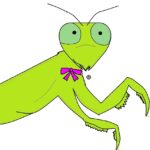 Kinako
My mother always use Red Miso (Aka miso) and White Miso (Shiro miso)
.
.
.
Stir them very well.
.
.
.
Add Tofu and rest of the Nira (softer part)
.
.
.
Stir them gently.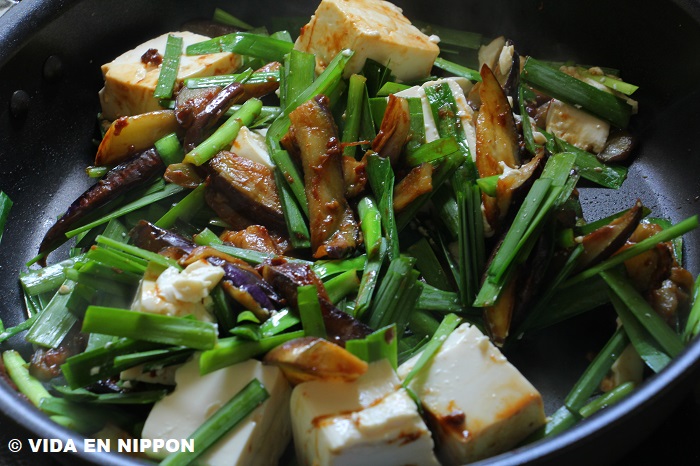 .
.
.
Done!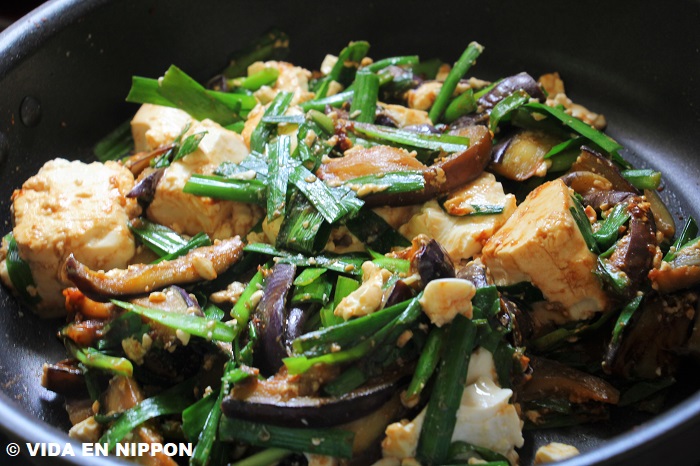 Don't worry even if you break the Tofu!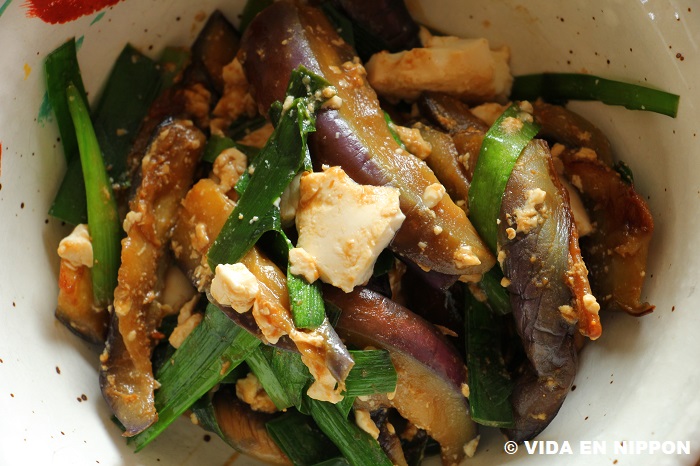 You might be worried when you break the Tofu, but don't worry.
It's normal.
I like eating the broken Tofu because it has more Miso taste.

But if you want to cook it with hard Tofu, I recommend this.
This is called "Shima-dofu" from Okinawa prefecture, and it's very famous as a hard Tofu.
If you live in Japan, you can get this online!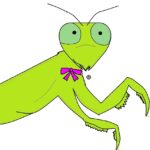 Kinako
People in Okinawa cook this food with this Shima dofu and "Hechima" (Loofah).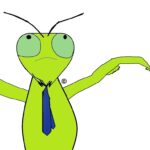 Mantis
Some people use "SPAM" or bacon, sliced pork, etc…

This food always gives me energy!
I hope you will try this in summer.