If you are interested in Japanese music, and if you don't know who you should listen to, I recommend Kenshi Yonezu.
This time I'd like to introduce Japanese sinter-songwriter Kenshi Yonezu.
Who is Kenshi Yonezu? (Profile)
Name: Kenshi Yonezu (米津玄師)
Date of birth: March 10/1991
Hometown: Tokushima city
Job: Singer-songwriter, Music producer

He was born in Tokushima prefecture in 1991.
Since 2008, he started being active on "Niko Niko doga" and he was using the name "Hachi".
When he was a student of vocational school, he was a member of a band as a vocal and bassist.
After 2009, he started creating his original music using VOCALOID.
He started his career with his real name "Kenshi Yonezu" in 2012.
Now he is well known and one of the top artists in Japan.

Lemon is one of Kenshi Yonezu's popular music
This song is one of his famous music.

On December 31, 2018, he appeared on the famous music show in Japan "Kohaku Uta Gassen".
He sang this song at a museum in Tokushima prefecture.
It was his first performance on a live show.
"Paprika" sung by Fuurin
If you want to know about Kenshi Yonezu, you need to listen to this song, too.
This song "Paprika" is known as a "cheering song".
After he got an offer, he created this song for "NHK 2020 cheering song".
This song is authorized as Tokyo Olympic official program by the Tokyo Organizing Committee of the Olympic and Paralympic Games, too.
The singers who sang this song were chosen by audition.
The five children singers were named "Fuurin".
Paprika sung by Fuurin was popular.
Children's voice makes you cheer up!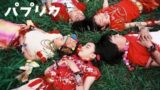 【パプリカ】ダンス ミュージックビデオ | Foorin×米津玄師 | NHK
『パプリカ』の歌詞や振り付けも紹介しています!未来に向けて頑張っているすべての人を応援する歌として、米津玄師さんが作詞・作曲した「パプリカ」。この曲を歌うユニットFoorin(フーリン)によるダ...
Paprika, Kenshi Yonezu version is here.
Kenshi Yonezu's songs are used for Anime as well
His music is used for TV dramas or commercials and also animes.
For example,
Orion… March Comes In Like a Lion
Peace sign… My hero academia
Uchiagehanabi… Fireworks, Should We See It from the Side or the Bottom?
So if you like watching anime, you might have listened to his music already.

I'm very sure he will keep creating great music.
I hope you'll enjoy his music!