Happy New Year!
Today I'm going to talk about "Kagami mochi".

Have you heard about it?
If you know about Kagamimochi, do you know how to decorate it?
Kagami mochi is a Japanese New Year decoration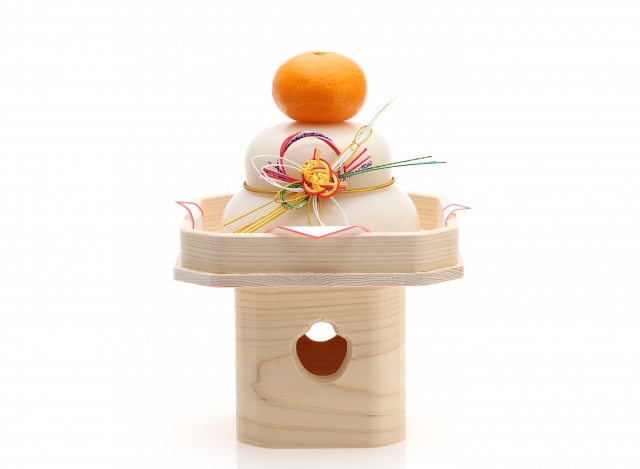 Kagami mochi is a Japanese traditional New Year decoration.
It's made of two different sizes of rice cakes.
Usually, a smaller rice cake is on the bigger one.
And on top of the two rice cakes, there is citrus called "Dai dai".
We enjoy this decoration "Kagami mochi" until the day of "Kagami-biraki".
Kagami-biraki is usually January 11th.
(In Kansai area, Kagami-biraki is January 15th or 20th.)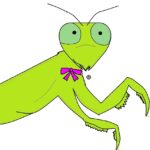 Kinako
When I was a kid, my grandparents used to prepare a homemade Kagami mochi, but lately, some people use a non-eatable Kagami mochi which is commercially available.

And of course! I also have a non-eatable Kagami mochi.
How to decorate Kagami mochi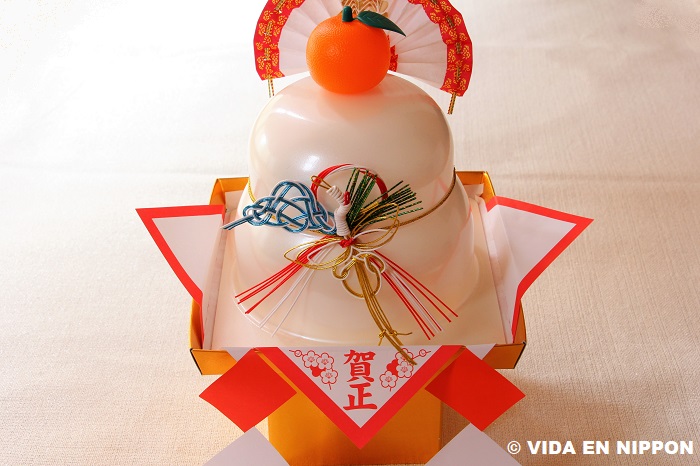 This is our non-eatable Kagami mochi.
I will explain about Kagami mochi using my non-eatable one!

This is how we decorate Kagami mochi.
Lately, people start decorating Kagami mochi in various modern ways, but this is the traditional way.

For the traditional way, you need "Sambo" and "Shihobeni" and so on.

Now I'm going to explain each name.
Sambo(さんぼう)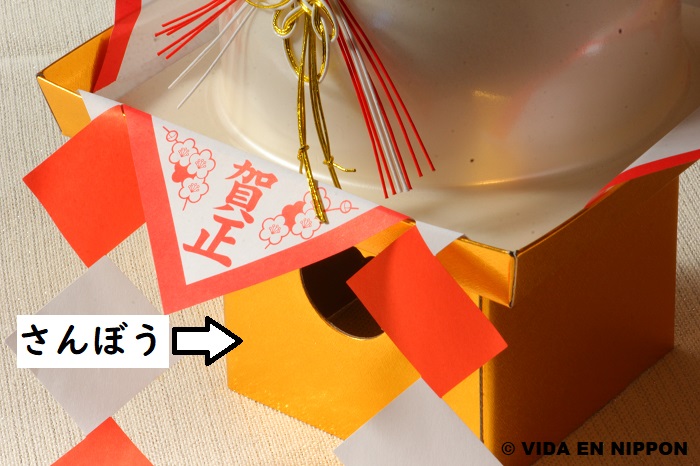 We call the stand to put Kagamimochi "Sambo(さんぼう/三方)".
This is also called "Sampo".

You can use this to put "Tsukimi dango", too.

Daidai(だいだい)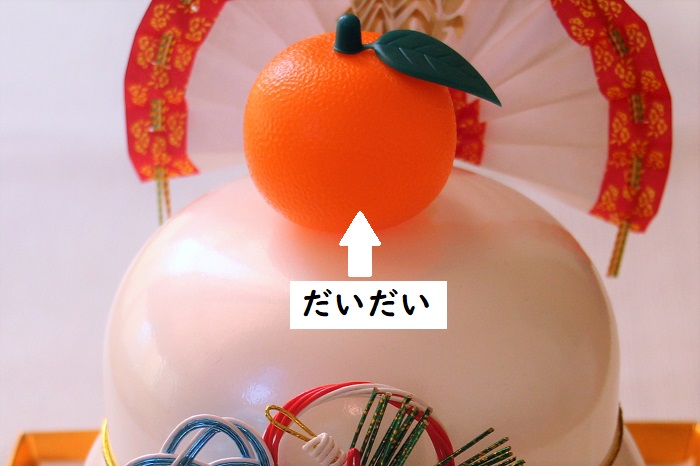 Dai dai is the name of the citrus.
We use this fruit Dai dai for other decoration "Shimenawa", too.

This Dai dai is a fake one, but you can find a real Dai dai at supermarkets around this season as well.

Shihobeni(しほうべに)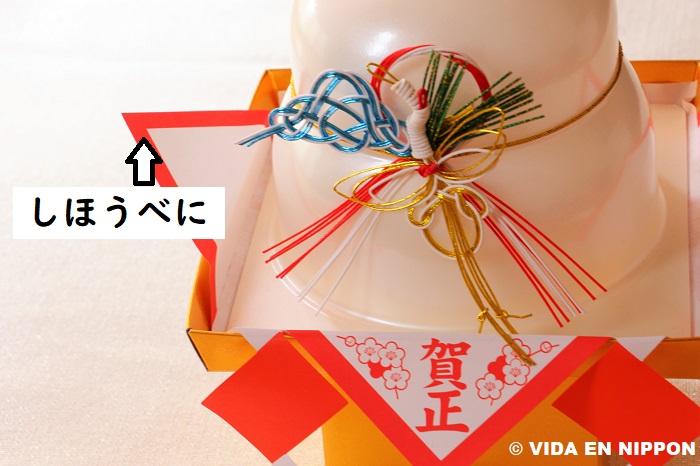 This white paper with a red line is called "Shiho-beni".
We use this paper for celebrating occasions.
Suehiro(すえひろ)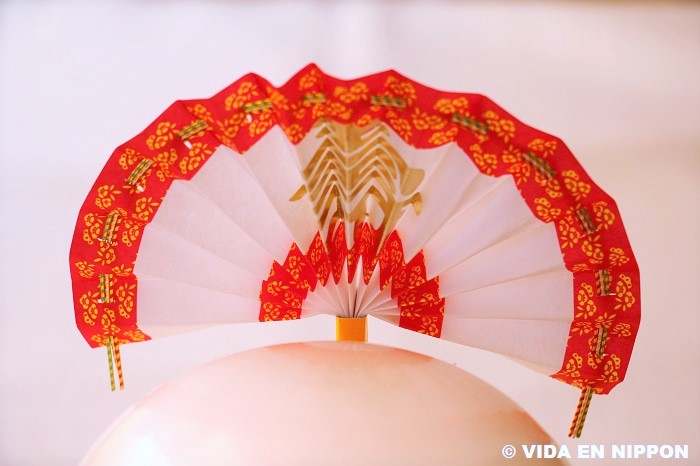 This fan is called "Suehiro".
The shape of Suehiro is spreading outwards
People imagine a great and bright future.
Kagamimochi at supermarkets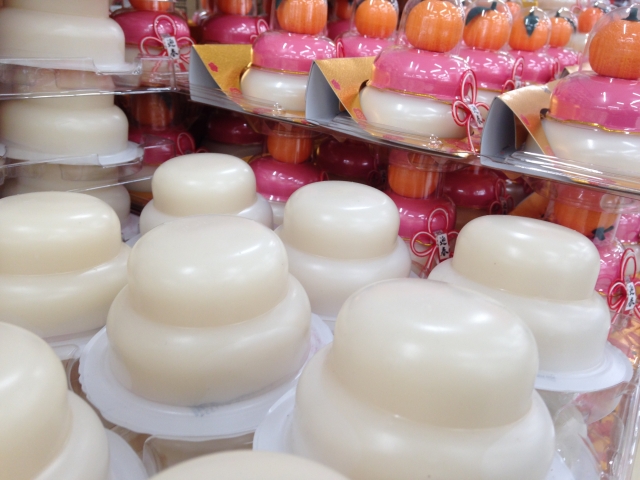 These are eatable Kagamimochi at supermarkets.
They usually sell Kagamimochi from December.
We got a cute Kagamimochi, too.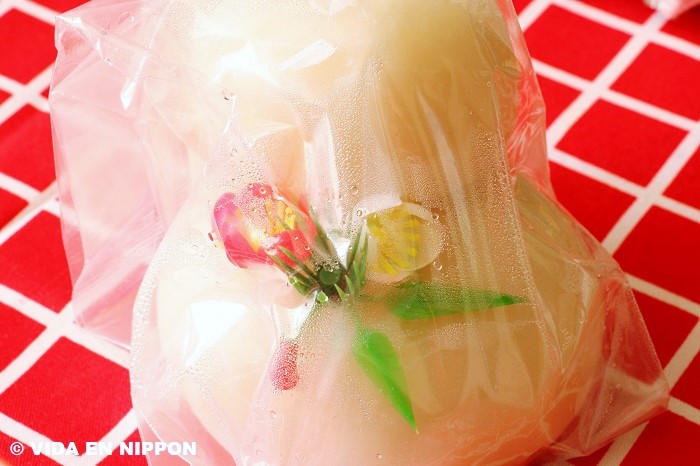 And we've decorated it!!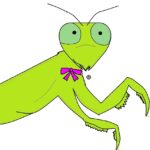 Kinako
Dai dai was too big for this Kagamimochi, so we used a Sudachi.
A useful Kagami mochi

You can get the same Kagamimochi as ours online!
This one is so nice.
It's light, not fragile, it contains eatable rice cake inside!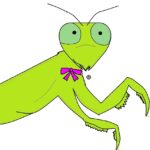 Kinako
We've been using this for two years!
I'd love to recommend this to you, too!
I hope you will decorate a Kagamimochi next time!