Hi, it's Kinako!
Today, my husband tried "Yaki onigiri" for the first time.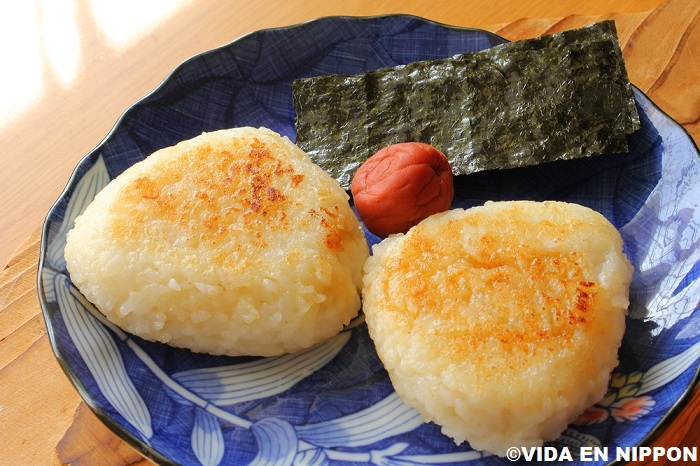 It was super delicious!
I'd like to introduce how to make Yaki onigiri.

Ingredientes for Yaki onigiri
rice 300g
mentsuyu 2table spoon
sesame oil 1tea spoon
soy sauce


How to make Yaki onigiri
1. Put rice and mentsuyu and sesame oil inside a bowl and stir it.
2. Form the rice into a triangle (onigiri shape).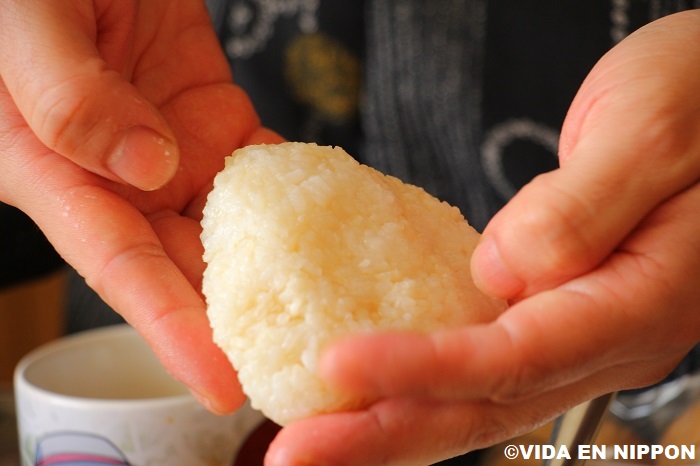 3. Put some oil in the frying pan and fry onigiri (both sides).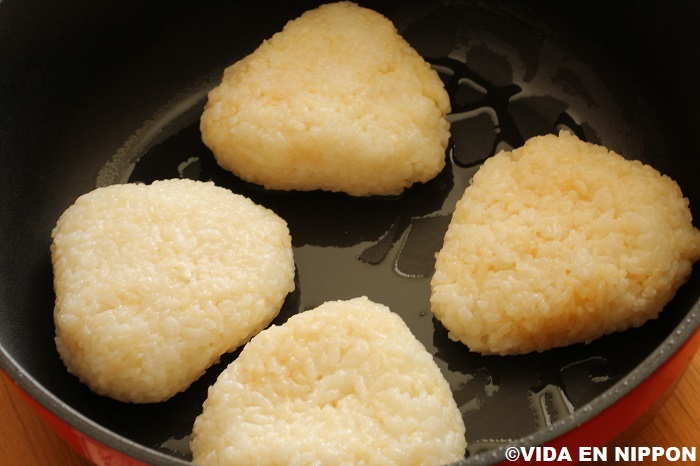 4.When the onigiri has a light brown color, put soy sauce on the surface.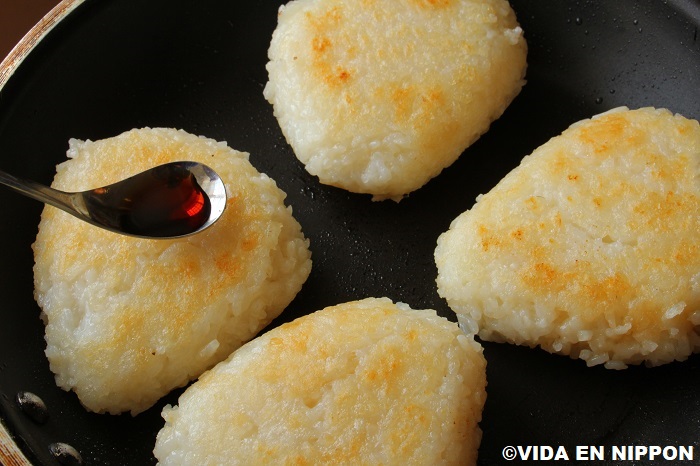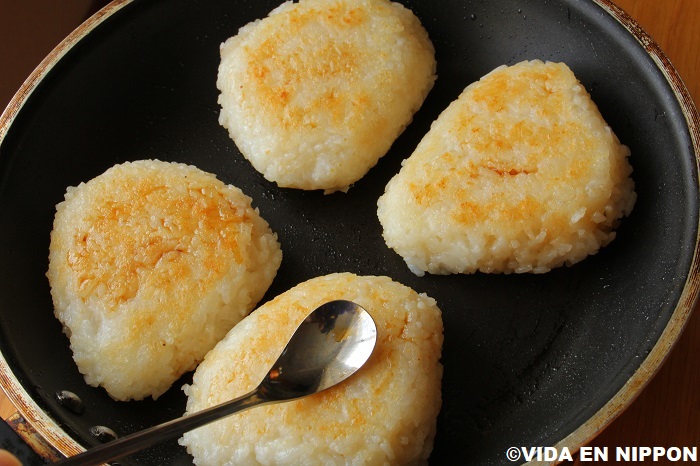 5.fry onigiri again for a while.


Another seasoning is okay for yaki onigiri
This time, I introduce my way of "yaki onigiri".
But there are some different ways, too.
Some people just fry normal onigiri(without adding seasoning).
That's tasty, too.
I usually put soy sauce on the surface of onigiri, but another seasoning is also good!