Have you heard about Cardboard beds in Olympic village?
Today's topic is the bed made of cardboard.
Are the Olympic cardboard bed frames strong?
When you heard about the cardboard bed, you might have thought, "Is the cardboard bed strong enough?".
The answer is "Yes".
The beds are made of cardboard, but the bed can hold and withstand a maximum of 200 kg. (440.925 lbs)
Besides, I watched a video of 8 Olympic athletes jumping on the bed.
(When 9 people jumped on it, it broke.)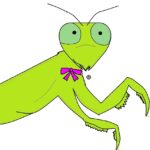 Kinako
It means it's strong, and it doesn't break unless you intentionally damage it
The bed frame is made of cardboard, but of course, mattresses are not cardboard.
The mattresses look so good, too.
If you are interested in the mattress in Olympic village, check the link below.
Mattress【airweave(Official HP)】
airweave:theoverlaymattresspadallowsbody-pressuredispersionandeasyroll-overforaqualitysleep.Highly-resillientmaattresspad:airweave.
History of cardboard bed in Japan started after the big earthquake
When I first heard about cardboard beds, it was 2011.
When the big earthquake occurred in the Tohoku area, a lot of people lost their houses or even if the houses were still there, they couldn't go back to the house and needed to stay in evacuation shelters.
But sleeping on the cold floor was so tough and some people got hypothermia.
A cardboard company president was watching this situation on the TV, and he thought "Making beds with cardboard which has insulating efficiency is a good idea!".
And he designed the beds and made 200 beds in 20 days.
But most of the municipalities didn't accept the beds.
Unprecedented things are difficult to accept, at least in some cases here in Japan
However, the president of the cardboard company never gave up and kept working hard to get the beds accepted.
And now cardboard beds became more popular.
They are strong, warm, comfortable, light, and perfect as temporary beds.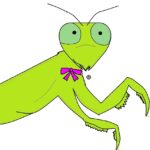 Kinako
The cardboard bed was born from the kind heart feelings of this president and his company staff!
I would like cardboard beds to become more widely known and used in Japan in case of emergencies!
Japan has a lot of natural disasters.

Typhoons, earthquakes, floods, etc…
When you evacuate, you can bring some items, but you can't carry your bed with you.
But if I could find the cardboard bed in the shelter, I would be relieved and at ease knowing that I wouldn't sleep on a cold floor!
I was happy when I heard that the cardboard beds will be used for the Olympic Village, but I hope to see that the beds have more opportunities for use in Japan, and why not abroad too!
Cardboard beds have potential!