Have you ever tried "Takenoko"(Bamboo shoot)?
Here in Japan, we enjoy Bamboo shoot in spring.
This time, we cooked Takenoko Gohan and I'd like to share the recipe with you.

Bamboo shoot (Takenoko)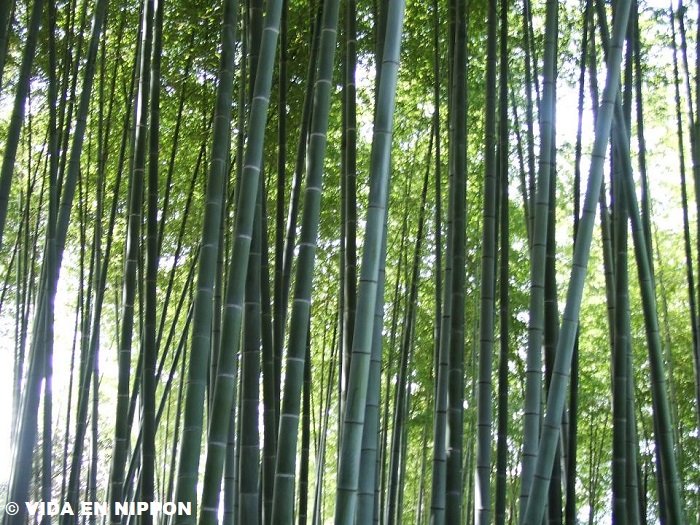 Bamboo shoots appear in the Bamboo forest.
But finding them is not so easy for inexperienced people.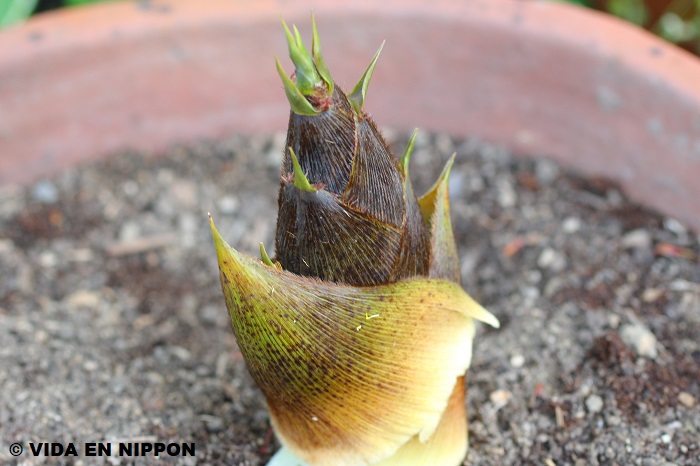 The bamboo shoot looks like this.
(I just put this in a vase. Usually, the Bamboo shoot doesn't grow in it!)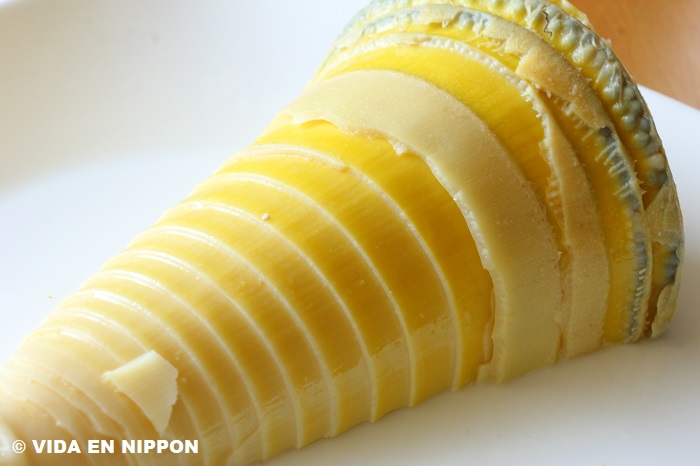 This time we got this Takenoko(Bamboo shoot) from my family.
In this picture, the Takenoko(Bamboo shoot) is boiled.
So we decided to cook it immediately!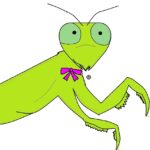 Kinako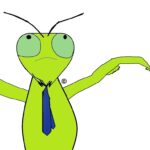 Mantis
Recipe for Takenoko gohan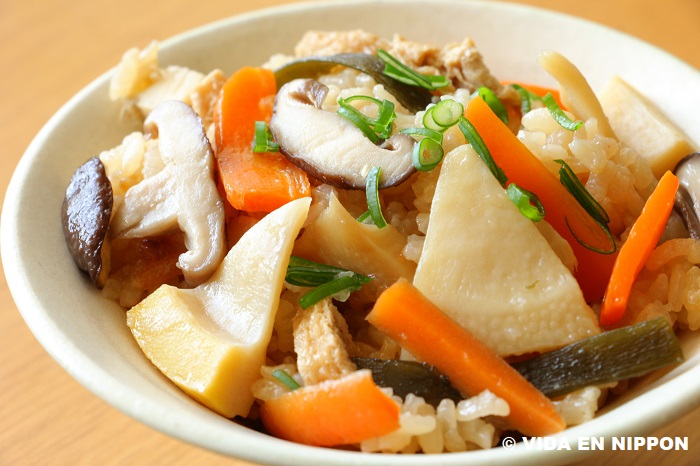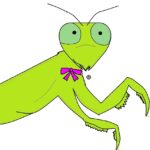 Kinako
You can cook this with a pot!
Ingredients for Takenoko gohan
Rice 450g (3cup)
Fish stock (I used Niboshi and Konbu) 470ml
Soy sauce 40ml
Sake 2 tablespoons
Mirin 2 tablespoons
Mentsuyu 1 teaspoon

Takenoko 120g
Carrot 50g
Mushroom 50g
Aburaage 20~30g
How to cook Takenoko gohan (recipe)
Prepare the Fish stock. (I used Niboshi and Konbu)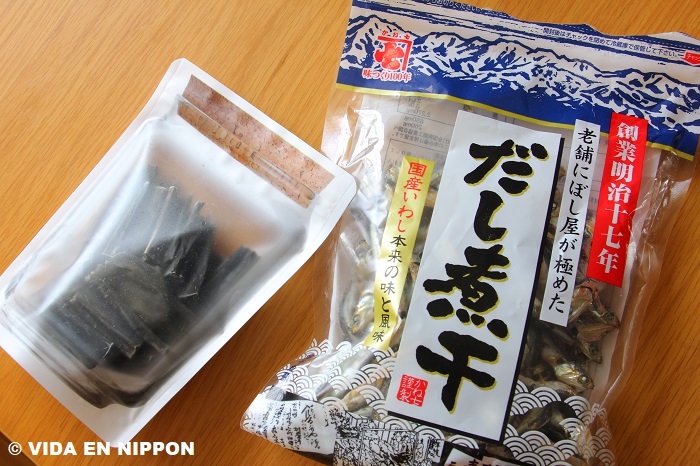 Wash the rice and leave it on a net.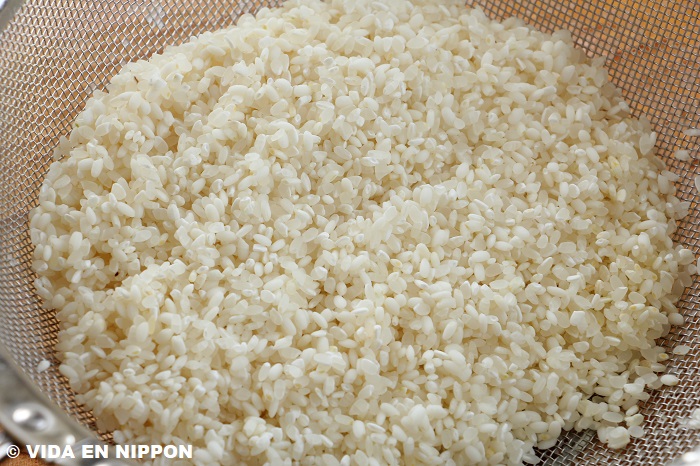 Cut the vegetables.
When the fish stock is ready, put the carrot and the aburaage.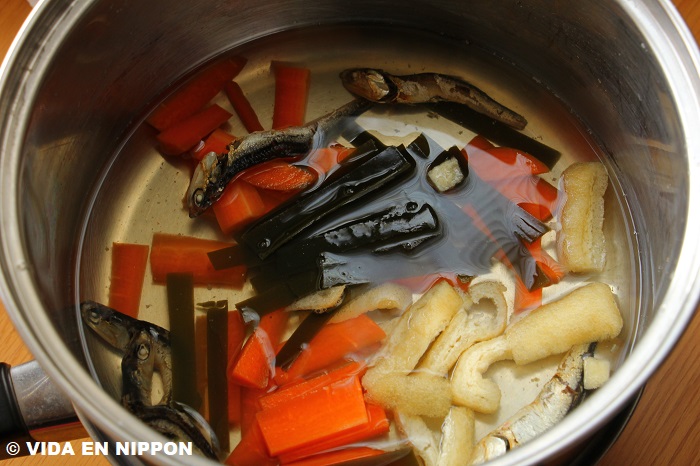 When the fish stock starts boiling again, add the takenoko and the mushroom in it.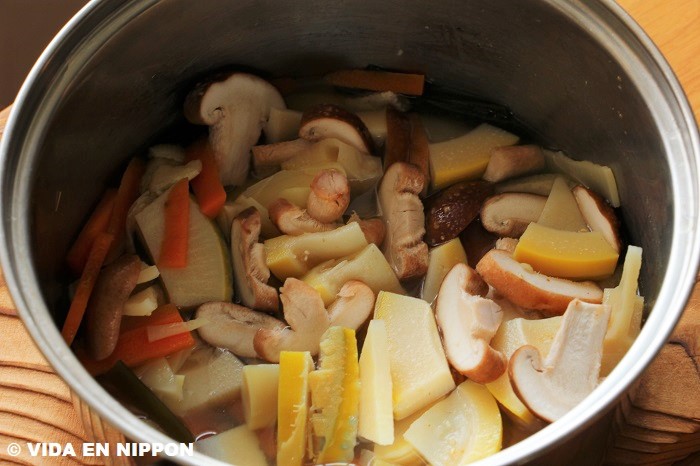 Put soy sauce and boil it for 1~2 minutes and turn off the gas.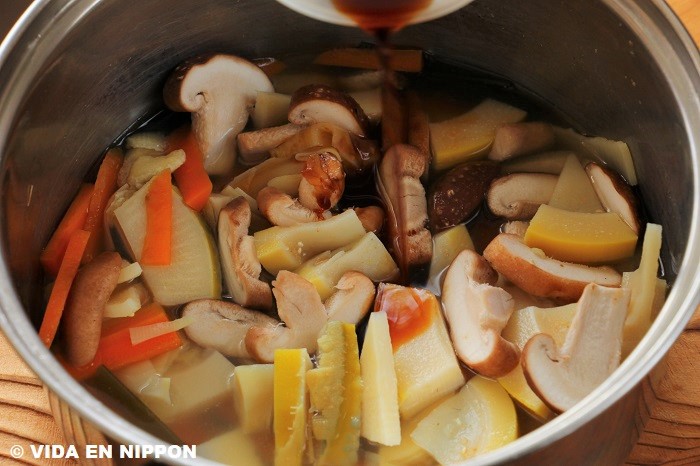 Separate between the fish stock and the vegetables and keep the vegetables in a bowl.
(We will use it later)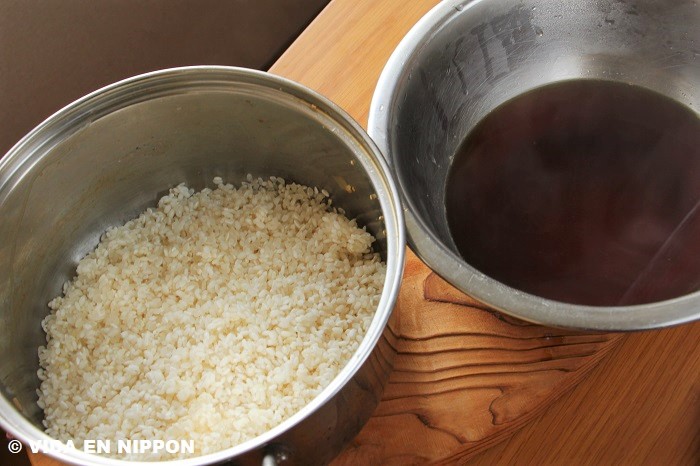 Add the rice into the pot and start cooking.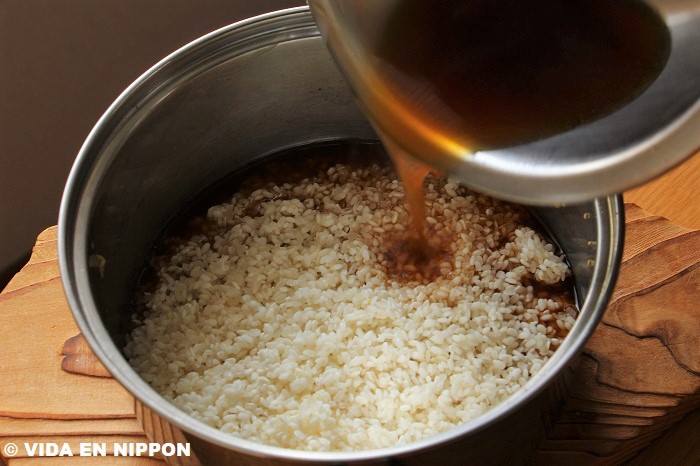 3 minutes after the rice starts boiling, put the vegetables into the pot again.
When the rice is cooked, wait for 5 to 10 minutes.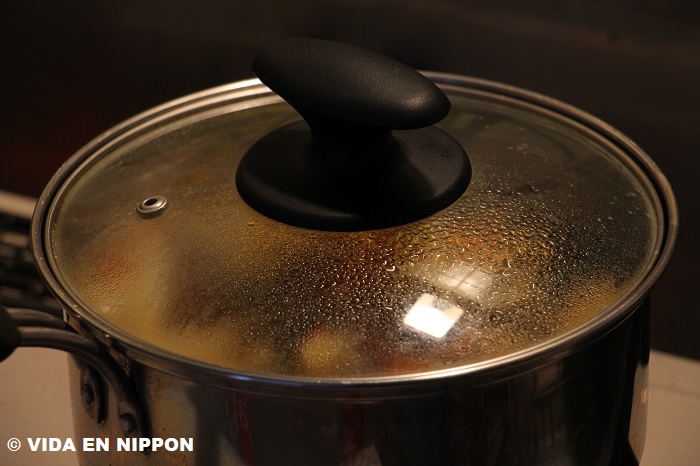 It's done!!!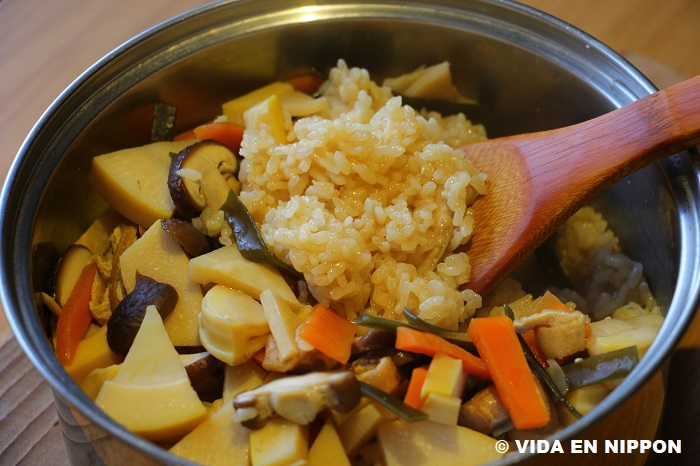 Takenoko Gohan with a fresh Bamboo shoot was amazing!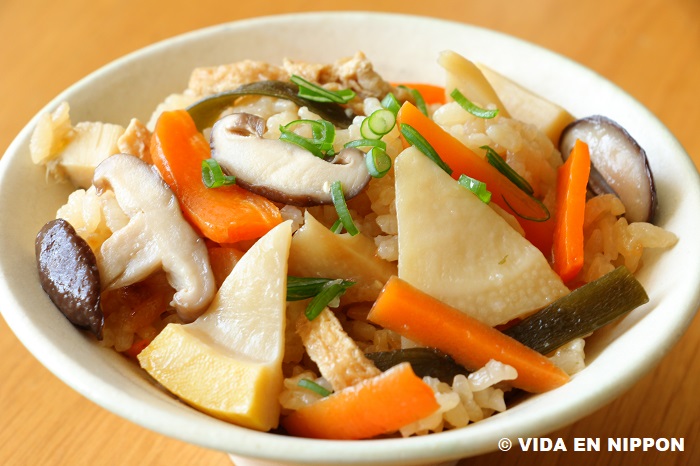 Eating Takenoko Gohan was the first time for Mantis.
But he looked like he enjoyed it a lot!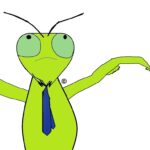 Mantis
Yes! This Japanese dish was very delicious and also very healthy in my opinion!
This time, I used a fresh Bamboo shoot, but you can cook this Takenoko Gohan with the canned Bamboo shoot, too.
You can buy Takenoko(Bamboo shoots) online
You can buy fresh and raw Takenoko here
This Takenoko below is already boiled.