Hi!
It is Kinako.
Today I'm going to write how to cook "Daigaku imo".

Daigaku imo is the food you can find in "Osozai (side dish)" section in supermarkets. I don't know if I call it "dessert".
But I always get it as "dessert".
Anyway, I will share the recipe this time.
I think you will judge if it's a side dish or dessert!
How does Daigakuimo look like?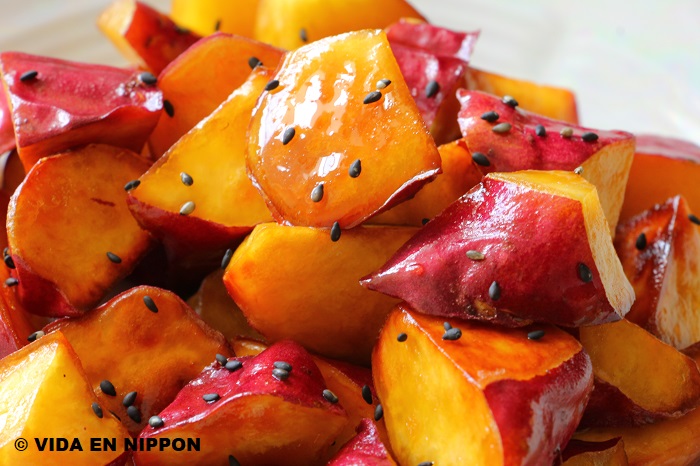 This is the picture of Daigaku imo.
Daigaku imo is a sweet potato.
Sweet potato is already sweet, but it has sugar sauce, and it's definitely a dessert for me.

By the way, the name is this food is a little interesting.
Because "daigaku" means "college, the university" in the Japanese language.

I heard the reason for the name is that university students ate this food a lot at student quarters in Taisho and Showa period.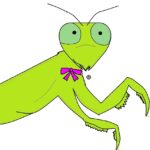 Kinako
Recipe for Japanese Daigakuimo
Ingredients for Daigakuimo (for 3~4 people)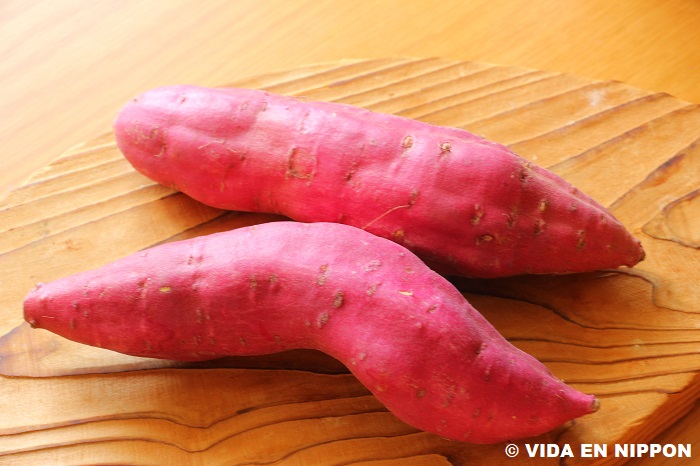 Sweet potato 2
Water 2 Tablespoons
Sugar 6 Tablespoons
Honey 1 Tablespoon
Soy sauce Less than 1 Tablespoon
Black sesame, a little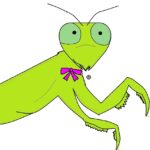 Kinako
Please use the purple sweet potato (Satsumaimo).
Recipe for Daigakuimo
Cut the sweet potatoes.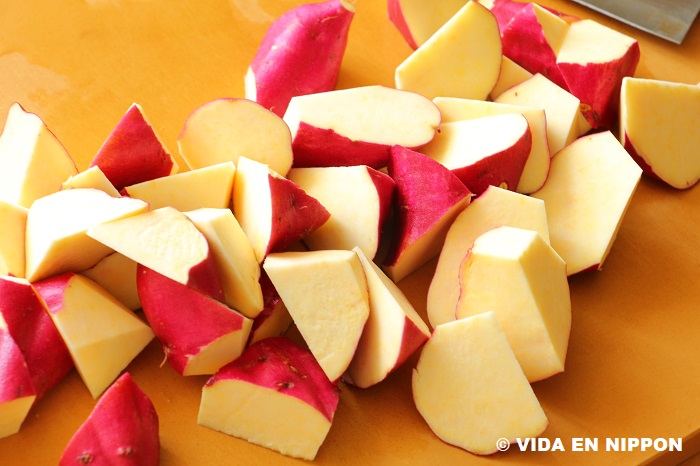 .
.
Soak the potatoes in water for 5 minutes.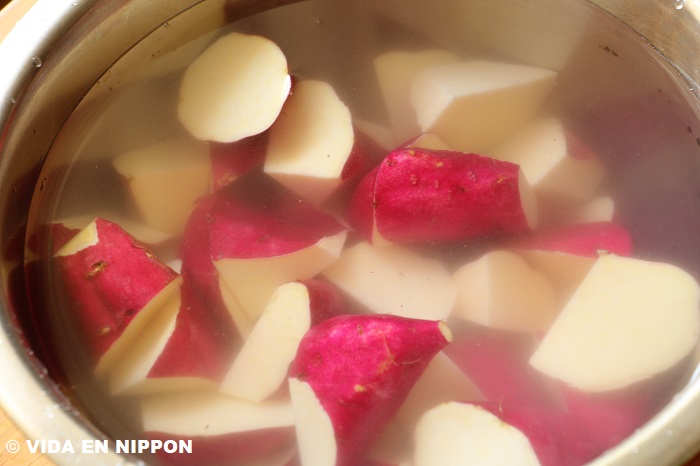 .
.
Wipe the moisture with kitchen paper.
.
.
Put some oil into a frying pan and when the oil temperature is getting hot, put the sweet potatoes.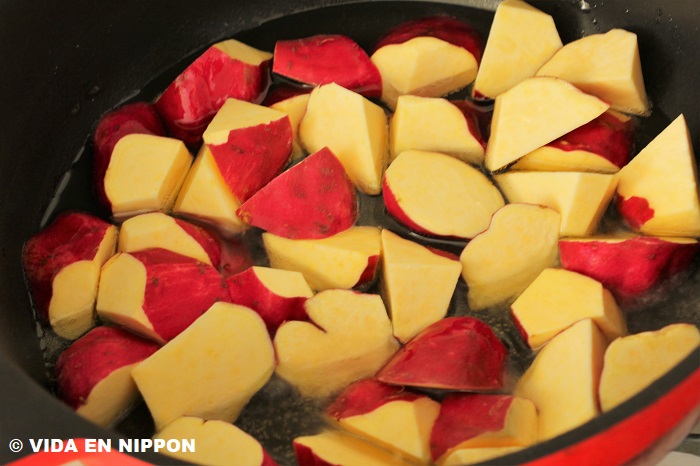 .
.
Fry them until they are soft.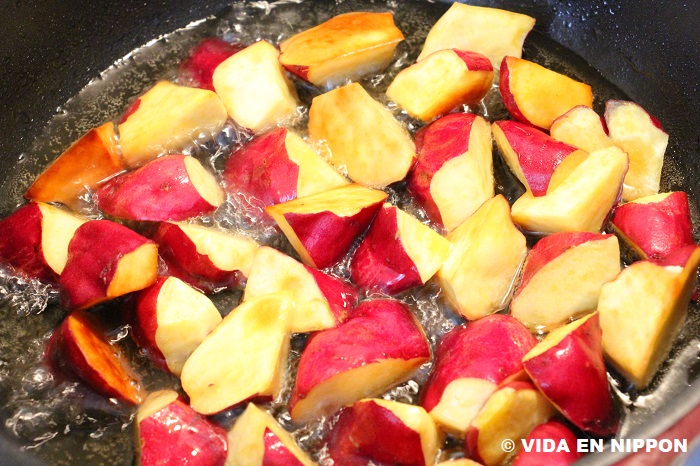 .
.
Put them on top of kitchen paper.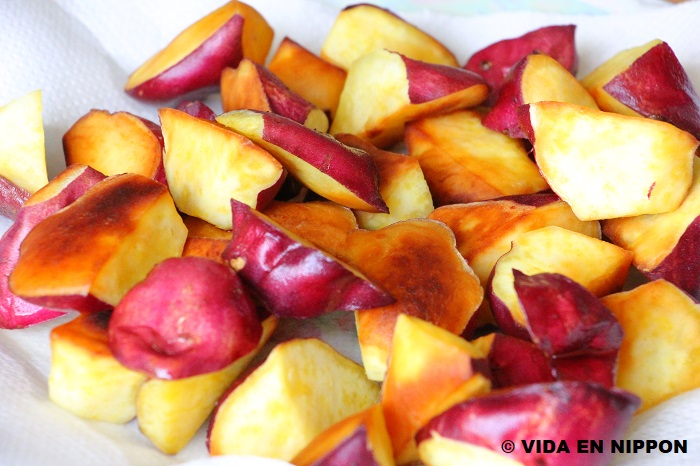 .
.
Put the seasoning into a different frying pan.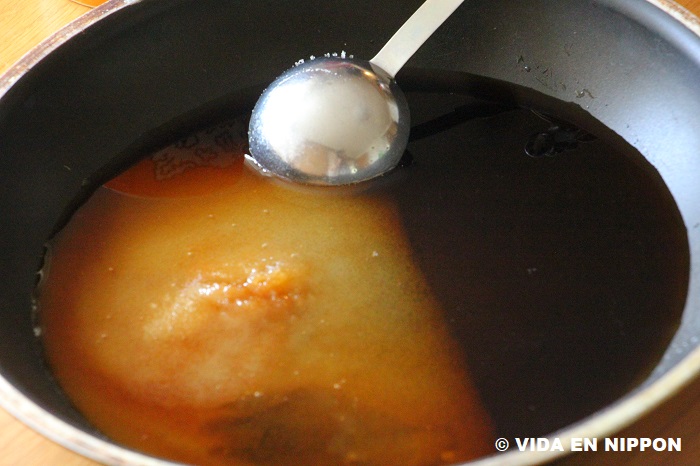 .
.
Heat this liquid until it feels a bit heavy.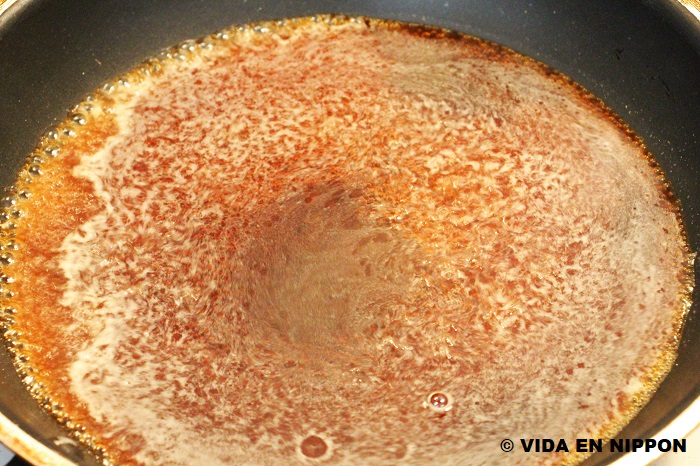 .
.
Put the sweet potatoes in it and mix them very well.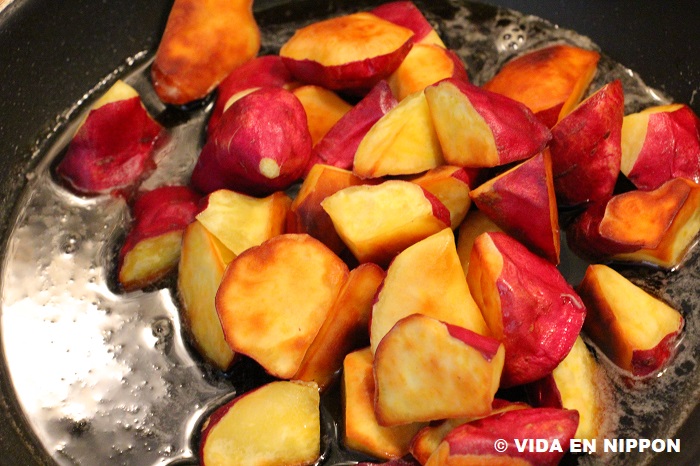 .
.
Serve them on a plate.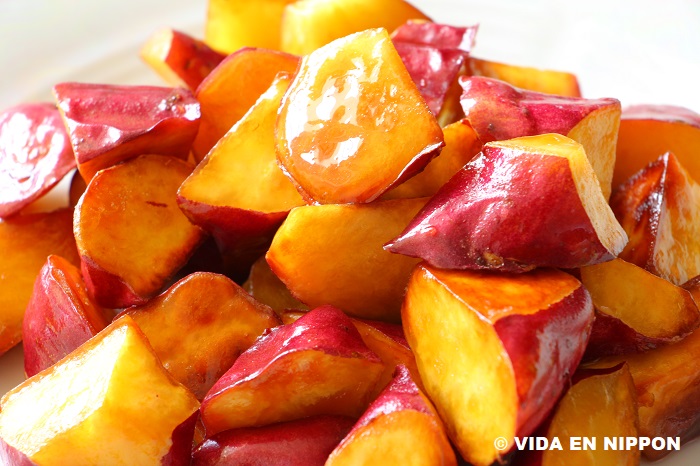 .
.
Put some black sesame and it's done!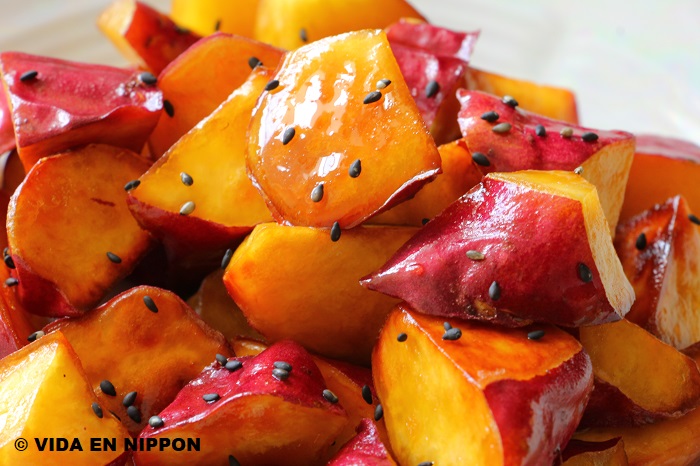 To tell you the truth, this Daigakuimo was made by my husband!
This looks so good, right?

His Daigakuimo was really, really perfect.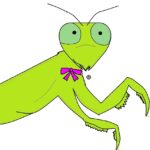 Kinako
He should open his own restaurant in the future!